Carmen Carrera's Instagram Is The Ultimate Destination For Glamour AND LGBTQ+ Rights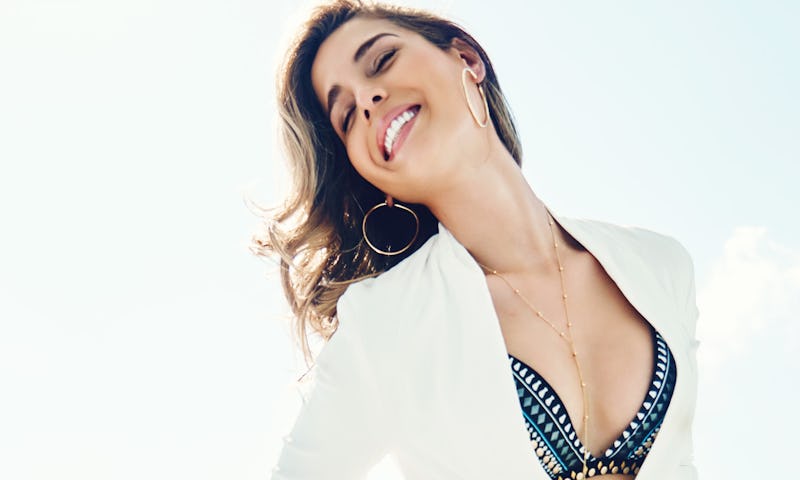 Photo courtesy of Carmen Carrera
Carmen Carrera is a certified groundbreaker. After she appeared on RuPaul's Drag Race season three, she later shared her transition journey on social media. "I chose to make my transition publicly," the transgender model shared in an interview with Disruption. "I documented everything on social media, spoke about it whenever I could… Because I remember how hard it was growing up without any visible resources, so, I try to let people in — to inspire them to consider what's possible." The Puerto Rican model is signed with Wilhelmina Models, and continues to advocate for the LGBTQ+ community. That's why she's included in this special edition of Bustle's Must Follow, in which we highlight the incredible Latinx voices you need to follow on Instagram and Twitter.
Describe yourself in one line, including how you identify and what you do.
"I am Carmen Carrera. I identify as a Puerto Rican-Peruvian-American heterosexual transgender woman. I am a model, actress, showgirl, TV personality, round-the-way girl, sweetie pie, yogi, animal lover, sex kitten, and ally for the equality of all races, genders, and sexes."
What do you hope people take away from following you on social media?
"I hope people get to know me as a person and support me on my journey of trailblazing my own lane in my career. Also, I hope that by me being open with who I am and by more people getting to know me via social media, it will help to alleviate the stigma about who trans people are/could be."
When did you first feel that you were a voice for the Latinx community?
"I never knew how important or how needed I was until I began visiting countries like Mexico, Colombia, Peru, and Brazil. Meeting the people and listening to the stories of what my brothers and sisters go through on a daily basis and understanding how much hope I give them to keep going made me feel like I needed to do more for the LGBTQ people of Latin America. I want to be better for them."
Who's another Latinx person you would recommend to follow on social media?
"[I recommend] Edna Chavez."
Follow Carmen Carrera on Instagram, @carmen_carrera.