Carolina Moreno Wants To Bring Attention To Health Inequality With Her Social Media Influence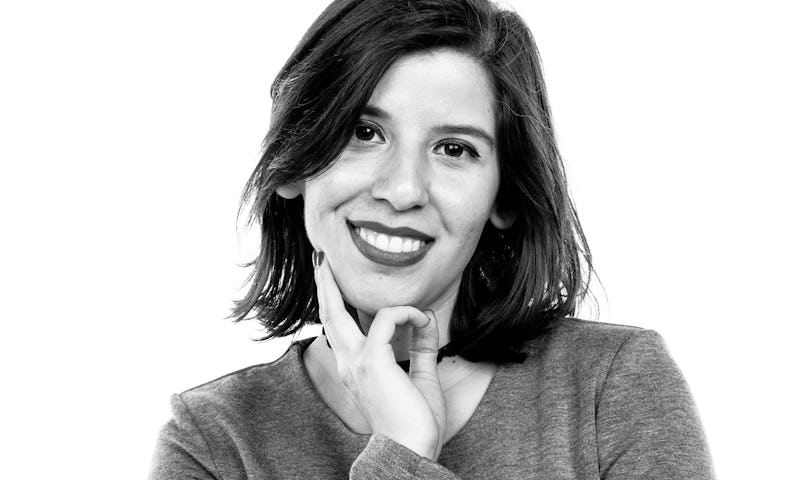 Carolina J. Moreno is a reporter at HuffPost, focusing on health inequality. With a mission for inclusion and informing readers, she's become a source of inspiration for budding young journalists. That's why she's included in this special edition of Bustle's Must Follow, in which we highlight the incredible Latinx voices you need to follow on Instagram and Twitter.
Describe yourself in one line, including how you identify and what you do.
"It's tough to get this in one line, but I'd say I'm a proud bilingual Latina (or Latinx) journalist with a passion for inclusion and storytelling. I did it!"
What do you hope people take away from following you on social media?
"The short answer to that question is: I just hope people can see themselves in my life and experiences. Essentially, I feel blessed to do the work that I do and to live the life that I live. There were times in my life that I could never imagine I'd be where I am, mainly because I didn't know anyone in my life with a job like mine. My mother is such a hard worker, but she worked paycheck to paycheck most of my childhood and I think a part of me always thought I would, too. As cheesy as it sounds, I hope that there are people out there who follow me and think, 'If that crazy kook can do it, I can too!'"
When did you first feel that you were a voice for the Latinx community?
"I can't remember a specific anecdote, but I definitely felt like my voice mattered when I first started speaking at conferences about the importance of diversity. Every single time, women of color would come up to me afterward and tell me how much my words and experiences resonated with them. Sometimes they would want career advice, sometimes they just wanted to know how I got where I am, and sometimes they just wanted to say hi. Those moments are so important to me because I love giving back to my community and helping others find success. When I have speaking engagements, I always try to be as honest as possible about the struggle that comes with being a Latina journalist navigating a still overwhelmingly white industry. But I also try to encourage people of color to view their identity, which is often ignored or marginalized in mainstream media, as a gift and not an obstacle in their career."
Who's another Latinx person you would recommend to follow on social media?
"Kat Lazo! She's a badass journalist/artist/thinker who truly takes you on her life journey via Instagram stories. She's taught me a lot about the power of being raw, unapologetically yourself, vocal, and vulnerable with your followers."
Follow Carolina Moreno on Twitter, @CaritoJuliette.