Fisher & Reynolds' Official Causes Of Death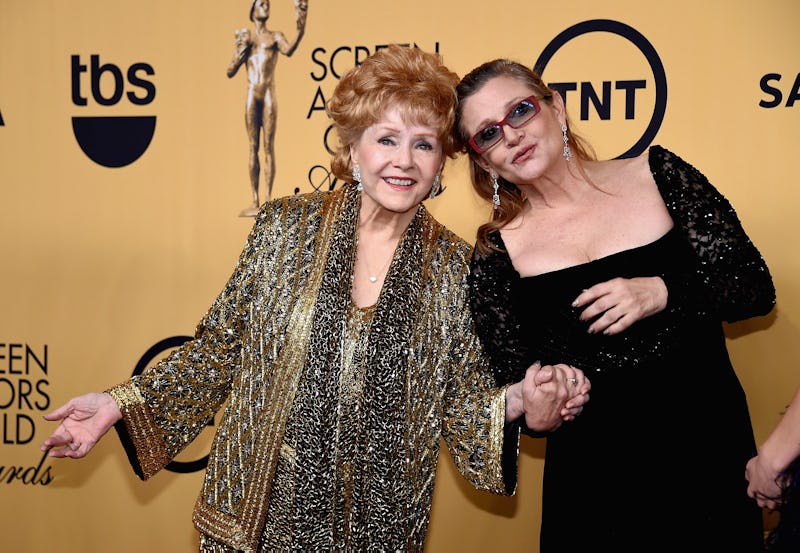 Ethan Miller/Getty Images Entertainment/Getty Images
When something as tragic as a daughter passing away and then a mother being said to follow her after "dying of a broken heart," there are always questions. When it comes to Debbie Reynolds' and Carrie Fisher's deaths, many were curious as to the cause. As Us Weekly relays, Reynolds and Fisher's causes of deaths have been revealed and the revelation brings with it some sense of closure.
As Us Weekly pointed out via Todd Fisher's interview with 20/20, despite the public insisting Reynolds died of a broken heart, she did not. Todd told 20/20 that "She didn't die of a broken heart. She just left to be with Carrie."
TMZ reports that Reynolds' death certificate states that she died because of an "intracerebral hemorrhage," which the site says is "essentially a stroke."
TMZ also reports that Fisher's death certificate explains that her passing was due to cardiac arrest, but that the cause was also listed as "deferred." As TMZ explains, "Translation: the L.A. County Coroner's Office needs to do more testing to pinpoint the trigger for the massive heart attack she suffered on the United flight." Unlike her daughter, the "underlying cause" of Reynolds' ailment was actually revealed. Per the site, hypertension was to blame.
While there was no timeframe given as to when Fisher's death "trigger" will be found out, TMZ reports that they were told "toxicology tests will be performed." Hopefully, once its revealed, there will be ultimate closure given her loved ones, friends, and fans, once and for all.