Carrie Fisher Reportedly Suffers A Heart Attack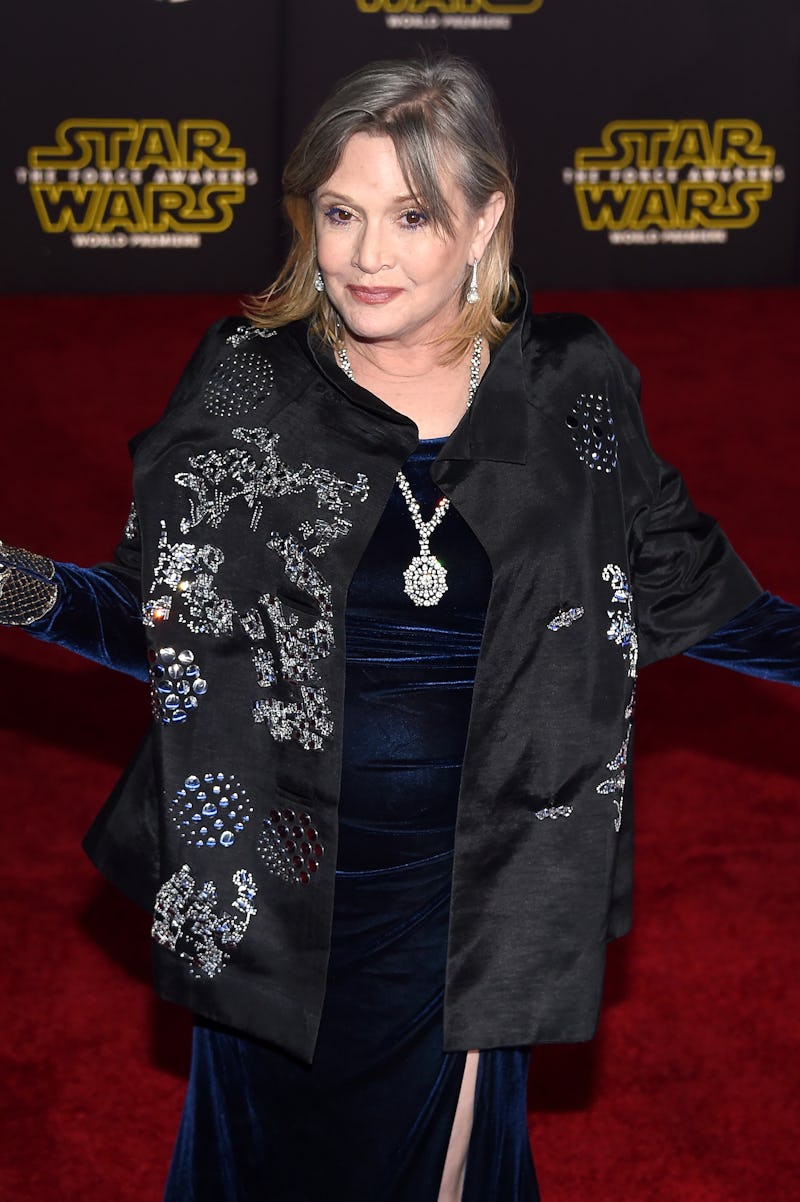 Ethan Miller/Getty Images Entertainment/Getty Images
According to TMZ, Star Wars icon Carrie Fisher suffered "a massive heart attack" while on an airplane on Friday, Dec. 23. The site's sources said that the actor was flying from London to Los Angeles when she went into cardiac arrest, and an EMT on the flight "administered life-saving measures" on board (the site also claims that people on the flight administered CPR). Bustle has reached out to Fisher's rep but has not yet heard back at the time of publication.
Update, 10:27 p.m. EST: Fisher is reportedly currently in intensive care and her condition remains "unknown," according to Entertainment Tonight. Despite earlier reports, her brother, Todd, told ET, "We certainly do not know her condition, that's why she is in ICU. I'm sure everyone wants to speculate, but now is not the time for that."
Update, 7:23 p.m. EST: The Associated Press reported that Fisher is now in stable condition, according to her brother Todd Fisher. He told AP that she is "out of emergency" and stable, but he could not disclose further information.
Earlier: The incident allegedly occurred 15 minutes before the flight was supposed to land. TMZ reports that as soon as the plane landed at LAX after 12 p.m. PT, paramedics rushed Fisher to the hospital. According to the LA Times, medical personnel said that Fisher was in critical condition after suffering a "cardiac episode."
Actor Anna Akana, who claims to have been sitting next to Fisher on the flight, tweeted about the scary incident.
"Don't know how else to process this but Carrie Fisher stopped breathing on the flight home. Hope she's gonna be OK," she wrote on Twitter. After someone questioned where she heard that, she responded: "my eyes. I was on the plane next to her."
"So many thanks to the United flight crew who jumped into action, and the awesome doctor and nurse passengers who helped," Akana tweeted.