Chad Michael Murray's Response To 'OTH' Leaving Netflix Will Ease Your Broken Heart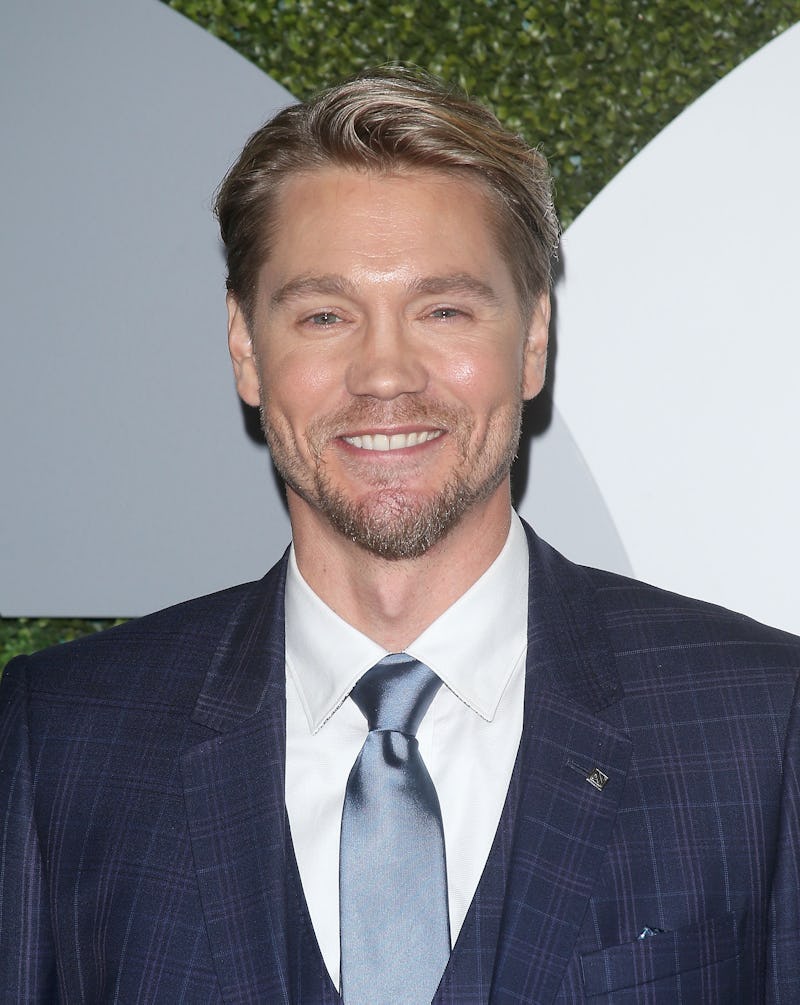 Jesse Grant/Getty Images Entertainment/Getty Images
If you're absolutely distraught over One Tree Hill no longer being on Netflix, the man who played Lucas Scott is here to help with your emotions. Chad Michael Murray reacted to One Tree Hill's Netflix departure on Twitter Tuesday by sharing quite the sentimental tweet. "Netflix has had #OTH & I hear its removing it from their catalog," he tweeted. "Remember- U r all the heartbeat of OTH & becoz of that it'll never b gone!"
Well, OK, then CMM. Way to channel your inner Lucas. In September it was announced that the beloved former CW drama would be leaving the streaming service, which stirred up a lot of emotions within fans. At the time of the announcement, one fan tweeted, "One Tree Hill is leaving Netflix in October....raise your hand if you've been personally victimized by Netflix." Another person wrote, "I'm having a real panic attack thinking about One Tree Hill leaving Netflix in Oct and wondering if I could binge all 9 seasons in 10 days??" And to really hit it home for you, here's what another Twitter user posted, "I've been binge watching One Tree Hill bc in exactly two hours, Satan aka @netflix is removing all of the seasons. I hate you Netflix."
The news definitely wasn't (and still isn't, at least for some) easy to digest, so it's nice that Murray is trying his best to ease the pain of his fans, who clearly still identify with the series that he will forever be associated with.
If you think about it, the Sun Records actor's tweet sounds like something his character would say — or write in one of his books. Of course, Lucas would most likely throw in a raven reference. Either way, the tweet is pretty uplifting and shows fans just how much they mean to Murray. Hello, he even writes that they are "all the heartbeat of OTH." Can't you just hear Lucas saying that to his brother, Nathan Scott, who's down in the dumps (and not just because of his Season 5 hair and beard) after no longer being able to play basketball?
No matter how you feel about him, there's no denying Lucas was the heart of the drama that ran for nine seasons (Murray left after Season 6). Whether it was in a voiceover or talking directly to another character, Lucas always managed to say something inspiring. So there's a good chance Murray looked to Lucas for some inspiration in how to console the show's admirers.
And if OTH fans still need some emotional assistance, let Lucas Scott do the talking.
Keep That Head High
Happiness still exists, even without OTH on Netflix.
There's Still Good Around The Corner
Even with all the sadness in OTH fans' hearts, there's a happy ending for you somewhere.
Truth Isn't All Bad
Knowing that you'll never again (at least for right now) watch OTH is a hard truth to face, but it must be dealt with.
Don't Stay Mad
What Netflix did hurts, but it still has some amazing series, so don't give up on them — yet.
Sometimes Bluntness Is Needed
Hey, sometimes you just need to really express how you feel.
It's All About You
You can either let what Netflix did overcome you — or grab life by the horns and just go buy the entire OTH series on DVD already.
Lucas always had a way with words, didn't he? Even though you won't be able hear his wisdom while binging OTH on Netflix, you can follow Chad Michael Murray on Twitter and hope he continues to inspire you just like his character.