The Star Of MTV's New 'Jackass'-Like Stunt Show Has No Limits — And It Looks Like It Hurts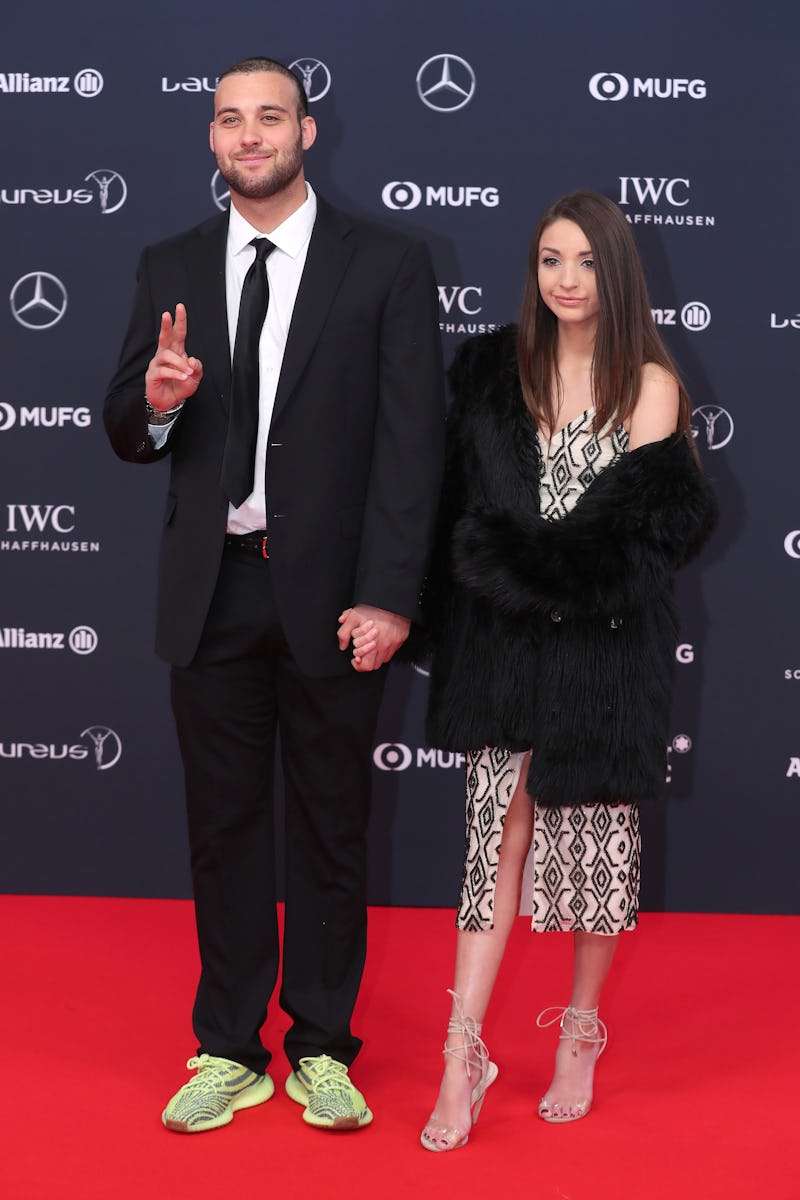 Boris Streubel/Getty Images Sport/Getty Images
The cast of MTV's new stunt show, Too Stupid To Die is comprised entirely of a group of friends, enjoying their first brush with fame. However, there is one notable name among the Too Stupid To Die crew and that is Chad Tepper, who is a social media mogul lending his star power and influence to the series.
If you haven't heard of Tepper or his group of fellow influences Team 10, you've likely heard of the person who runs Team 10 — Jake Paul. Tepper is one of many influencers who have produced vlogs and songs under the Team 10 name, which includes notable social media names like Chance Sutton and Alissa Violet, and seems to be one of the few people that have stayed with Team 10 as others have jumped ship. When Tepper isn't vlogging or creating content with Jake Paul, he's collaborating with Too Stupid To Die mastermind Zach Holmes.
Tepper has commented on Holmes' Instagram posts from as early as December 2016, and Holmes has been behind the camera for the music videos for Tepper's songs "Ain't Hit" and "NADA." While Tepper may not be a part of the core Too Stupid To Die team, his love of painful pranks makes him a perfect fit, as proven by a quick look at this history of self-destruction. Here are just a few.
Groin Grenade
In a post–Jackass world, it is expected that anyone in search of an MTV prank show must cause harm to one of the most sensitive parts of the human body — the groin. In this promo clip for Too Stupid To Die, Tepper tapes a CO2 grenade to his inner thigh and lets it go off.
Eye Wash
Ever wanted to watch notable Youtube celebrity Jake Paul spray Frebreeze into the eyes of another human being? If so, then Chad Tepper has you covered. In this stunt, Tepper has himself dragged across a long kitchen table while fellow Youtubers dump various harmful materials, ranging from hot sauce to dish soap, into his eyes.
Fire-Slapped
In this stunt, Tepper has someone else cover their hand in lighter fluid, set that hand on fire, and then slap him in the face very hard. If hearing that makes you go "It sounds like the person with the flaming hand was at more physical risk than Chad Tepper," then fret not. Tepper then wraps some fireworks around his leg and sets them off, proving that no one in his videos will ever end up as hurt as he does.
Tepper doesn't need to hurt himself. He's already got more than a million followers on Instagram and over a million subscribers on Youtube. But even though he doesn't have to hurt himself for likes and subscribes, Tepper seems to take joy out of one-upping his former stunts and challenging others to subject themselves to bigger, bolder, more painful spectacles. He may be known for his work online, but there's no better TV show for Tepper than Too Stupid To Die.