Chance The Rapper Donates $1M To Chicago Schools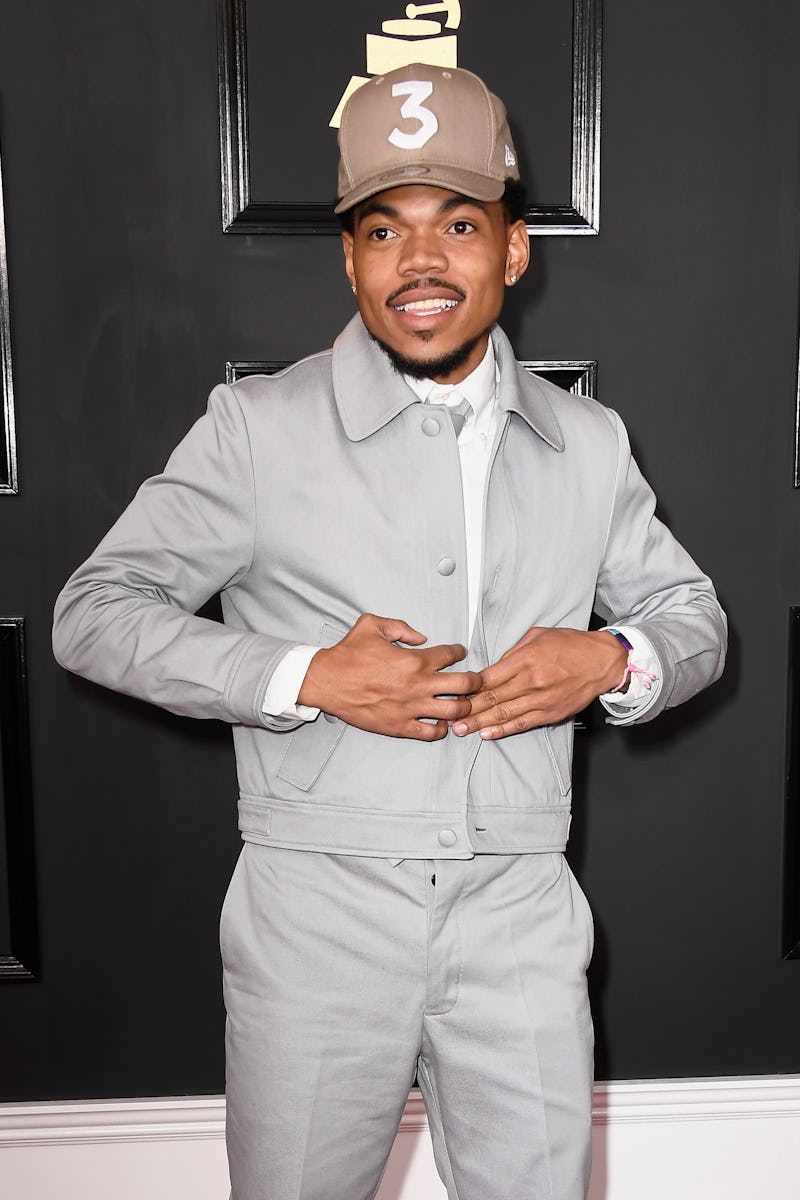 Frazer Harrison/Getty Images Entertainment/Getty Images
Here is one celebrity doing something majorly important with the money he's earned thanks to his music career. Chance the Rapper donated $1 million to Chicago Public Schools, he announced Monday during a press conference live streamed on Instagram. While at the Westcott Elementary School, he vowed to do whatever it takes for children in need and their education and expressed disappointment in Illinois Gov. Rauner.
Chance the Rapper, who hails from Chicago, said, "While I am disappointed in Gov. Rauner, that will not stop me from doing all I can to support Chicago's most valuable resource: its children." He also said, "This isn't about politics, this isn't about posturing, this is about taking care of the kids. Gov. Rauner, do your job!"
For those unaware, the Grammy-winning rapper met with Rauner in early March to discuss funding for public schools in Chicago. Rauner vetoed $215 million funding bill for Chicago Public Schools last December, according to NBC 5 Chicago. Rauner claimed that the veto had to do with Democratic leaders going back on a plan regarding pension reform; Illinois Senate President John Cullerton denied there being such an agreement, NBC 5 Chicago reports.
According to ABC 7 Chicago, Chance told reporters after his meeting with Rauner that it left him with "vague answers." He also explained, "I"m a little bit flustered. Just a little bit frustrated. I thought that went a little different than it should have. I'm here because I just want people to do their job." He said, "I'm not a politician. I'm here because I'm a dad. I'm an after-school teacher, you know? I care about the kids."
As for Rauner, he commented on their meeting by tweeting, ".@chancetherapper and I talked about the imp. of getting more money for all school children in Illinois, especially low-income children."
Soon after the meeting, Chance took to Twitter and announced, "Chicago Public Schools and I did not lose today. Please don't let that become the narrative. Monday morning I'll have a plan." Apparently his plan was to donate $1 million of his own money, which he said was "made possible by my fans through ticket sales for my upcoming [Coloring Book] tour." In addition to the $1 million, he also is donating $10,000 to various schools to help fund their after-school programs.
Whenever schools, education, and children benefit in positive ways, it is something to be celebrated. Chance should absolutely be applauded for his amazing efforts.