Chance The Rapper's Optimism Is Contagious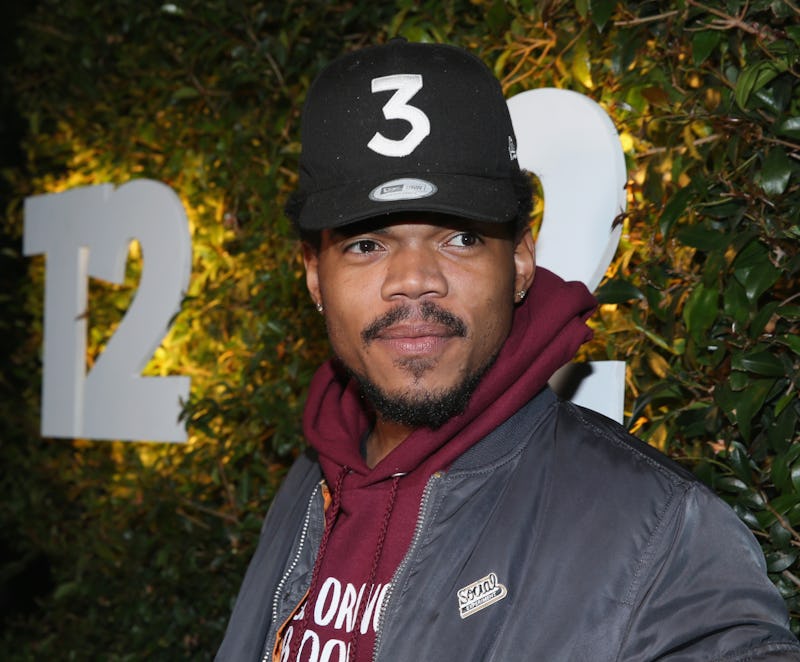 Jonathan Leibson/Getty Images Entertainment/Getty Images
Well... Inauguration Day finally arrived, no matter how much so many of us clung to the desperate hope that it would not. But alas, on Friday, Jan. 20, Donald Trump was inaugurated as the 45th President of the United States, no matter how unreal it feels. But here is something to bring a little light to your life: The ever-smiling and ever-adorable Chance the Rapper did the #OptimisticChallenge on Twitter, and even if it doesn't make you feel better about the future to come, it will definitely make you smile.
On Thursday, Chance tweeted the video, which shows him and three of his friends dancing to the soundtrack to the challenge, 1991's "Optimistic" by the group Sounds of Blackness.
Vine star (RIP Vine) Jay Versace started the #OptimisticChallenge by posting a video of him and his friends jubilantly dancing in the street to the song with the caption "2017 GOT ME FEELING LIKE."
I wish it had me feeling like that, too. Chance retweeted Versace's original video, which he had posted last week, so it's sure to blow up even more with the rapper's endorsement. Chance and his friends dancing is joyous, and they're having so much fun and might make you forget for a minute or two just what America is in for.
Politically, Chance the Rapper is an Obama supporter all the way— the two of them even sang Christmas carols together at the White House tree lighting ceremony in December. They're both Chicago natives, and, in fact, Chance's dad was Obama's state director when he was just an Illinois senator, as Esquire points out. Obama is a huge fan of Chance, too. In an interview with Sway Colloway on Sway in the Morning, Obama said Chance was one of his favorite rappers. And who can forget the wonderful goodbye tribute Chance the Rapper did on Saturday Night Live— a parody of Run DMC's "Christmas in Hollis" celebrating (and lamenting) Barack's last Christmas?
Let Chance the Rapper's optimism get you through the day — and the next four years, if you need him.