Chance The Rapper's Puppets Are Amazing On Stage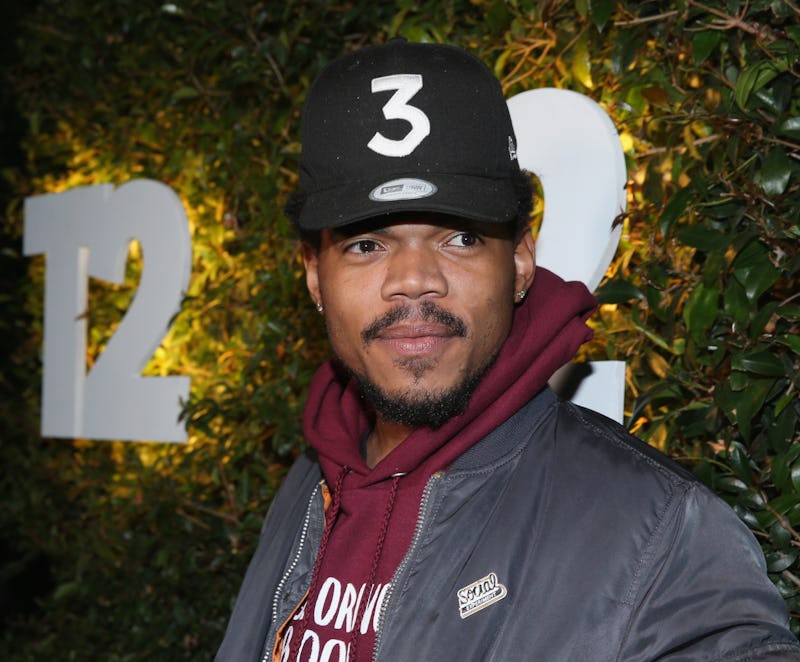 Jonathan Leibson/Getty Images Entertainment/Getty Images
Last year during his Magnificent Coloring Day festival in Chicago, Chance the Rapper had an impressive roster of guest performers: Alicia Keys, John Legend, Lil Wayne, and Kanye West, among many others. But the most special guests of all were the puppets that lit up the stage during his performance. That's right: life-sized, "Are those Muppets?" puppets in all kinds of colors. And Chance's puppets are the best addition to his show he could possibly have.
During the Coloring Book show in Chicago, Chance brought out a parade of puppets. He performed his song "Same Drugs" at the piano with a girl puppet accompanying him, and there was a choir of puppets singing his song "How Great" at the end of the show. There was also a Lion puppet named Carlos. The inclusion of the puppets is, one, adorable and two, the perfect thing for Chance's album Coloring Book, which is all about nostalgia. (Note: He does have a song named "Nostalgia," even, but it's from a different album.)
And that wasn't the only time Chance brought his puppet pals out to hang. Just this week, Chance put out his video for the song "Same Drugs," which features the same scene from his stage show. He's sitting at the piano on a stage playing "Same Drugs," accompanied by the very large female puppet with the Carrie Fisher buns and the feathers, who's singing for Eryn Allen Kane. It's adorable, and silly, and a little sad. And amazing!
Chance the Rapper performed at the Grammy Awards Sunday, and chose not to bring them along this time. But I'm sure we'll see them again.