A New Mixtape From Charli XCX Is On The Way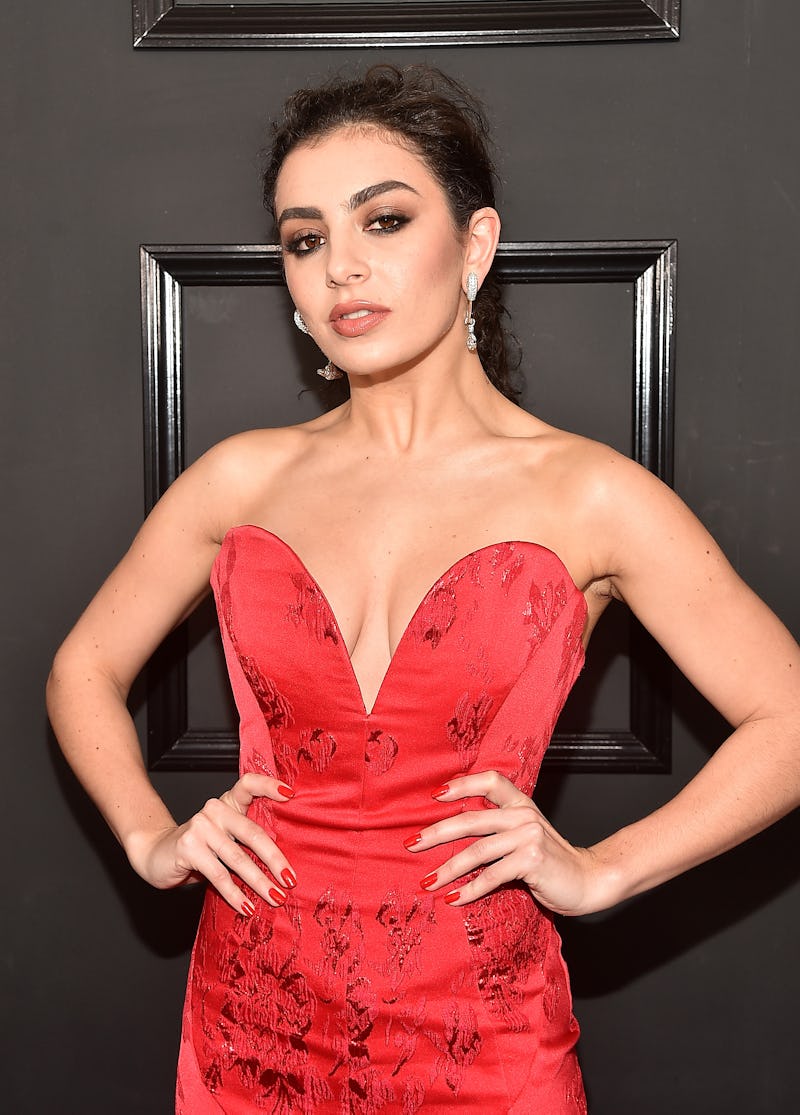 Alberto E. Rodriguez/Getty Images Entertainment/Getty Images
Since she knows her fans have been waiting to hear some new tunes, that may be why Charli XCX is dropping a mixtape to hold everybody over until the release of her third studio album. On Tuesday, she announced on Twitter that fans should be expecting Number 1 Angel as soon as this Friday, March 10. She also shared a photo of the mixtape's cover art. That same day, Charli XCX appeared on BBC Radio 1 to debut three brand new songs from the project, which feature collaborations with Danish pop star MØ, rapper CupcakKe, singer-songwriter Starrah, and British singer-songerwriter Raye.
This will be Charli's third mixtape, following 2012's Heartbreaks and Earthquakes and Super Ultra. Before dropping her Vroom Vroom EP last February, the "Break the Rules" singer hadn't released a studio album since 2014's Sucker. Her most recent release was the Lil Yachty-assisted single, "After the Afterparty" in October 2016.
As for this new mixtape, Charli XCX shared her excitement on Instagram. She wrote,
IM SO F*CKING HAPPY THIS MIXTAPE IS NEARLY OUT. I'M SO PROUD OF THIS COLLECTION OF SONGS. ANGELS, THIS IS FOR YOU. I LOVE YOU ALL. THANK YOU FOR YOUR ETERNAL SUPPORT. ANGEL POWER
Number 1 Angel was announced in early February, but had to be pushed back because of a few bumps in the road, which were later explained in a series of tweets citing alleged concerns from her label. Shortly before announcing the news about the official release date on Tuesday, the British singer opened up to her fanbase about the difficulties of releasing new music for free.
Charli XCX wrote in one tweet that releasing a free mixtape in 2017 is incredibly difficult. She followed that up with another message: "everyones like, what about Spotify/Apple/upsetting other majors if it's free/what if people think it's ur album/what if it doesn't 'do well.'"
Based on the above, it's been quite a journey. And as for her third album, Charli XCX promised a slightly different sound. The singer recently told Entertainment Weekly that her currently untitled album is "half a straight-up pop album and half a more club-oriented record.… It's all pop, but some of it's harder and more aggressive."
Overall, it sounds like the wait for her next album will definitely be worth it. And in the meantime, that mixtape can't get here soon enough.