Chillhouse Founder Cyndi Ramirez-Fulton Brings Self-Care To Your Insta Feed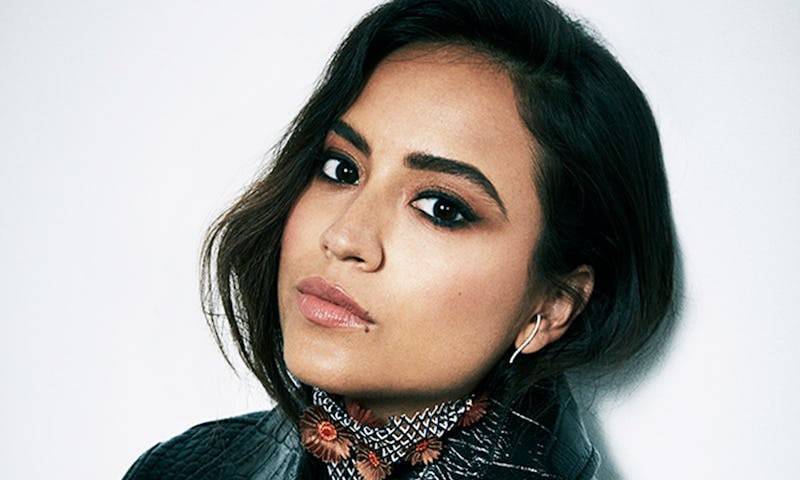 Photo Credit: Hao Zang for Interview Magazine
Cyndi Ramirez-Fulton is a native New Yorker and the all-around powerhouse behind Chillhouse, a popular Manhattan destination that promises a modern take on self-care. Her journey to becoming an entrepreneur is an inspiring one that will no doubt restart some of your own dreams that may be on idle. That's why she's included in this special edition of Bustle's Must Follow, in which we highlight the incredible Latinx voices you need to follow on Instagram and Twitter.
Describe yourself in one line, including how you identify and what you do.
"I'm Cyndi Ramirez-Fulton, an NYC native who founded the self-care company, Chillhouse."
What do you hope people take away from following you on social media?
"If a first-generation Colombian-American from Queens who dropped out of college twice can do it, so can you."
When did you first feel that you were a voice for the Latinx community?
"Am I? I love the community and feel strongly that we need our own platforms that amplify our voices, though I don't know if I've ever [known] that I was a voice for the community! I was recently featured in People in Español and had a cover feature in their Chica section. That was a really proud moment, and a moment of reflection for me. I had that moment where I thought to myself, Wow, I can be someone young Latinas can look up to, particularly those who want to start their own businesses. My mom was that person in her community, and I hope to be the same for Latinx-Americans."
Who's another Latinx person you would recommend to follow on social media?
"@ocasio2018... NEED I SAY MORE?"
Follow Cyndi Ramirez-Fulton on Instagram, @cyndiramirez.