Investigators Looking Into Factory Used By Ivanka Brand Are Missing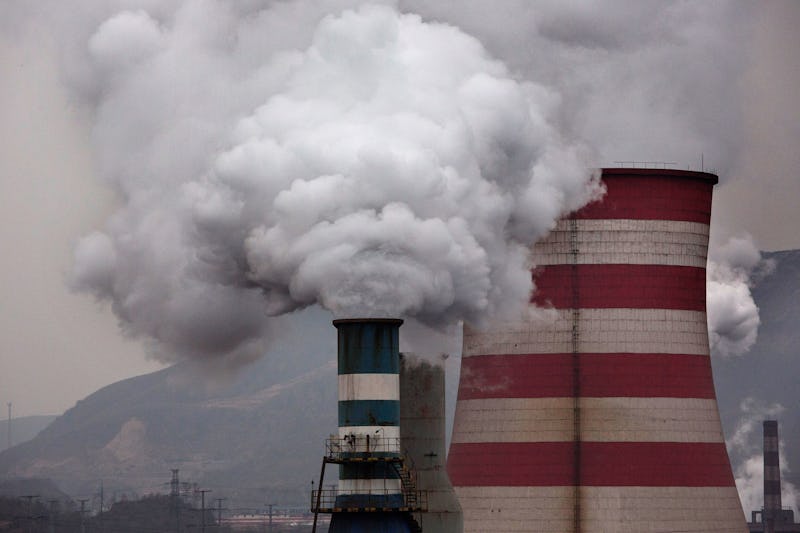 Kevin Frayer/Getty Images News/Getty Images
As if political news couldn't get any more shocking, Ivanka Trump now finds herself in the middle of a potential scandal in China. A labor group in the country had been looking into allegations that a factory used by the First Daughter's company to make shoes was severely underpaying workers. On Tuesday, the Associated Press reported that the men investigating Ivanka Trump's factory are missing or have been arrested by local officials, an announcement that has led many to call on the fashion mogul to condemn the Chinese government's actions (Bustle has reached out to the Ivanka Trump brand for comment).
The three men — Hua Haifeng, Li Zhao, and Su Heng — had been working undercover with China Labor Watch, a New York-based non-profit, to investigate working conditions at the Ganzhou Huajian International Shoe City Co. factory in Jiangxi province. The Ivanka Trump brand manufactures 10,000 to 20,000 pairs of shoes at the factory each year, and came under scrutiny for the working conditions there in April. According to AP, Hua has been arrested for "illegal surveillance," while the other two men have been reported as missing and have not responded to repeated contact from China Labor Watch or family members.
Hua's wife reportedly received a call on Tuesday that she would no longer be able to speak with her husband, and China Labor Watch Executive Director Li Quiang said that he lost contact with the other two men over the weekend.
"They must be held either by the factory or the police to be unreachable," Li claimed. "Our plan was to investigate the factory to improve the labor situation. But now it has become more political."
The advocacy group had reportedly been planning to issue a report next month that claims the factory takes part in low pay, excessive overtime, and worker mistreatment, according to The Washington Post. Over the weekend, the group was instructed by police to stop investigating the factory.
Ivanka Trump's company, which manufactures apparel, handbags, and shoes, faced backlash in April after it was reported that workers who produce its merchandise in Chinese factories earn little more than $62 a week, despite the fact that Trump's fashion brand is a multi-million dollar business. Now, Trump is again coming under fire for so far failing to condemn the alleged human rights abuses that seem to surround her global merchandising empire.
The Democratic National Committee released a statement that called on Trump and her father's administration to "condemn China on its human rights abuses" and immediately cut ties with the factory in question.
This is certainly an opportunity for the First Daughter to prove that she is not "complicit" in any substandard global working conditions by speaking out against the potential abuse at one of the factories that is a part of her business.