Chrissy Metz Will Look Gorg At The Golden Globes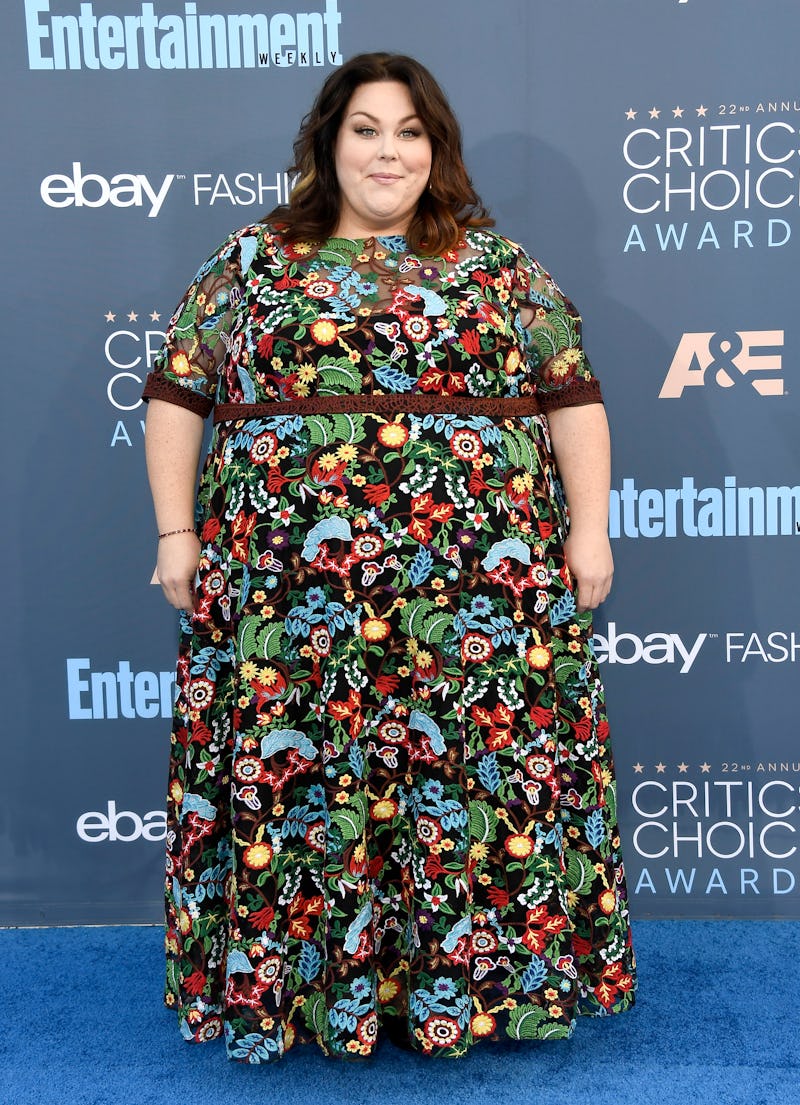 Frazer Harrison/Getty Images Entertainment/Getty Images
For plus size women, finding clothing to wear on the daily is hard enough: Imagine how hard it would be to find fancy enough to wear on the red carpet. Plus size This Is Us star Chrissy Metz will wear Christian Siriano at the 2017 Golden Globes* and her choice makes a ton of sense: Siriano is a proudly size-inclusive designer, and has dressed plus size celebs like Gabourey Sidibe at the 2016 Golden Globes. He has also dressed Christina Hendricks, Kathy Bates, and Nicey Nash, amongst others.
What's more: Metz will have not one, but two custom Siriano gown to choose from on Jan. 8. The first gown is a floor-length crimson number reminiscent of old Hollywood, and the second is a teal gown with one dramatically caped shoulder. Simply put, Metz can't go wrong with either choice.
"I prayed to the heavens," Metz said in an E! Live From The Red Carpet Video, posted to YouTube on Jan. 7. "I just got really lucky that he would want to work with me."
"It was really exciting because she left it to be open to anything," Siriano said of dressing the star.
Check out the video below to see Metz's two options for the 2017 Golden Globes.
Which dress do you think Metz will choose? Only time will tell which frock she'll be wearing as she waits to hear the results of her Best Supporting Actress nomination, so be sure to tune into the 2017 Golden Globes on NBC, airing at 8 p.m. ET.
*Editor's Note: Much to everyone's surprise, Metz did not choose either Siriano gown for her Golden Globes appearance. Instead, she wore a purple velvet gown from designer Nathan Paul.