Chrissy's 2017 Grammys Manicure Could Be Hilarious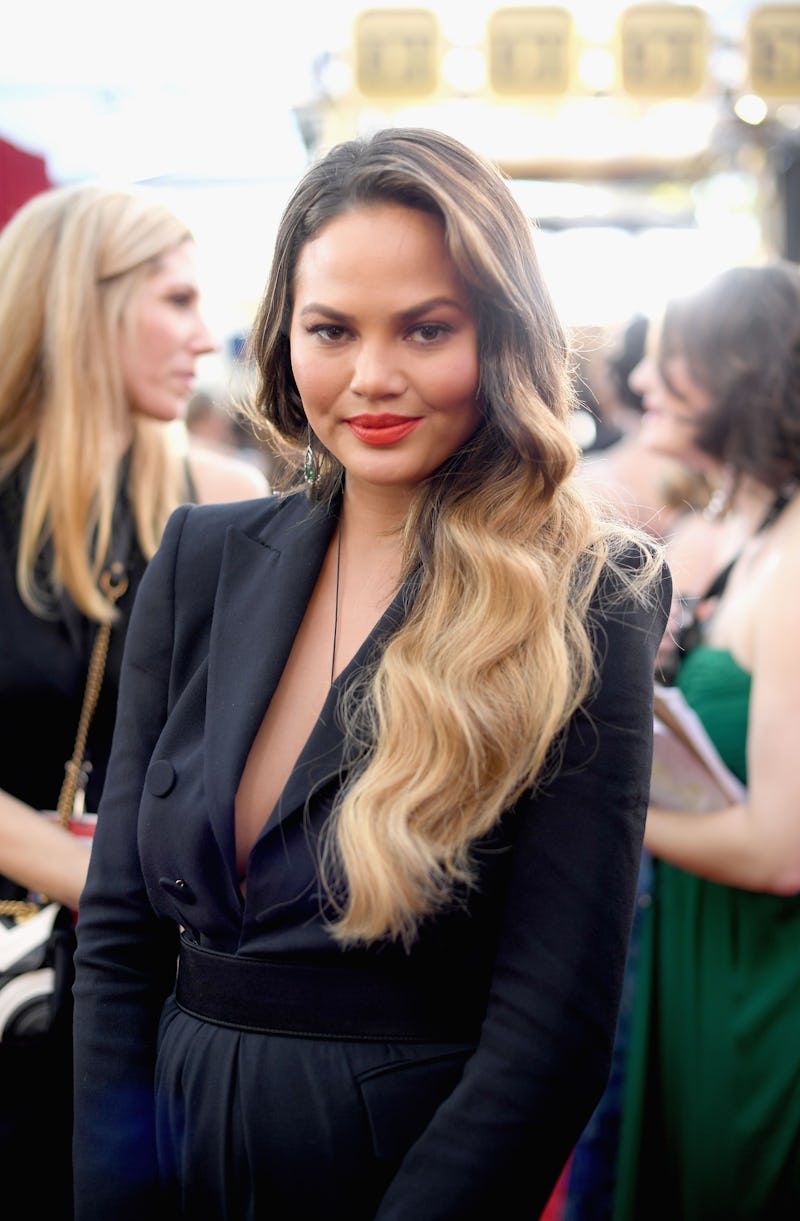 Dimitrios Kambouris/Getty Images Entertainment/Getty Images
Chrissy Teigen is always entertaining to watch at award shows. At the 2017 Grammys, she might bring a new source of amusement to the red carpet: Her hands. According to a tweet from Feb. 11, Teigen accidentally dyed her fingers green, and there might not be a way to remove it in time for the Grammys.
Let's take it back a step and explain what happened. Much like how you might go spray tanning before a big event, every now and then a mistake happens and you're left with bright orange palms that are impossible to get back to normal. You've got stains and they're obvious and glaring and oh my god. This is what happen in Teigen's case, just her stain didn't come from a tan. It came from — drumroll — Fun Dip.
According to Teigen's tweet, she treated herself to a bag of Fun Dip, ate the stick first, and then continued to eat the whole bag of powder with her fingers. We've all been there, done that, but the trouble with this scenario is that the color was a bright, acid green. She's now got Hulk fingers and she's not sure what to do about them.
Since she's tried everything, perhaps a cool new manicure idea will blossom out of this. She might incorporate the green stain and jazz it up with some nail art, maybe even doodling a design down her thumb. She can also use the green to contrast a different color on her nails to make them pop. Or maybe she'll go Old Hollywood and just throw some gloves on the problem. Knowing Chrissy, hopefully she'll come up with a fun solution to her Fun Dip inhaling consequences.
Or if that doesn't work, one Twitter user gave her solid advise to dilute the shocking color:
Throw some Windex on it. As Papa Portokalos taught us in My Big Fat Greek Wedding, that fixes everything. At this point, it's worth a shot.
Make sure to keep an extra close eye on Teigen during the Grammys red carpet on Feb. 12 — it'll be fun to see what she and her fingers come up with.