Chrissy Teigen Confirms She's OK After A Hit & Run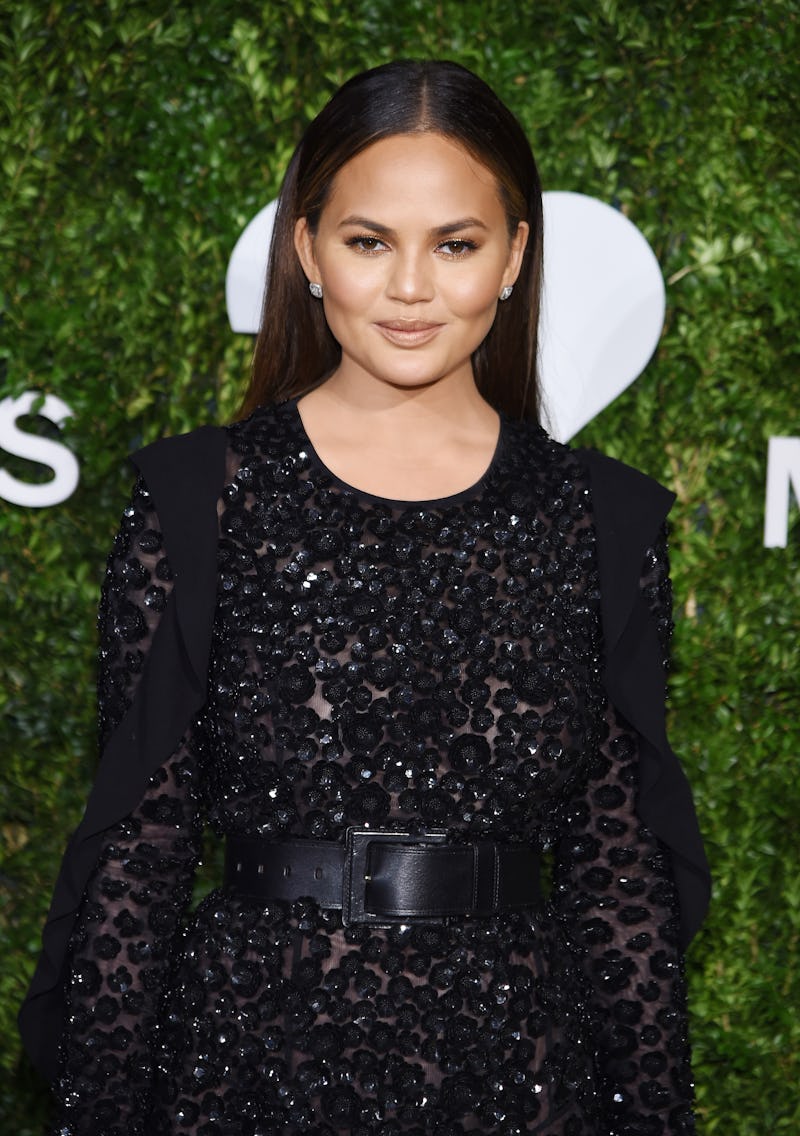 Dimitrios Kambouris/Getty Images Entertainment/Getty Images
On Tuesday, reports surfaced that Chrissy Teigen was involved in a car accident. But there is no need to worry, because Chrissy Teigen is OK after the hit and run, she assured all of her Twitter followers Wednesday. Alongside a headline about the scary incident, she tweeted, "lmao it's like being alive but reading about your death." Teigen then assured everyone she is absolutely fine by tweeting, "Got hit by a speeding loon while turning and he fled, but cops were right there. Cops who talk to E!, apparently, Not a big deal. I'm good!"
According to a Tuesday report from E! News, Teigen was hit Tuesday evening near Hollywood. Per law enforcement sources who spoke to E!, the model wasn't driving the car, but was actually the passenger, and walked away without any injuries. E! also reported at the time that an anonymous suspect was arrested by Hollywood police on a misdemeanor hit and run.
The Sports Illustrated model did not divulge any details, but of course she offered up some hilarious tweets, because why not? That's just who she is.
Really, leave it to Teigen to address a hit and run with several sarcastic comments. Would you expect anything less? The fact that she remains in good spirits after being involved in something that was surely frightening speaks to her uplifting and positive character. She can seriously turn anything bad into something good. It's basically her superpower.
And, as you can see below, she posted a third tweet also filled with sarcasm. "I got out of the car and was like phew that was kind of a boring day anyhow." Oh, Chrissy.
Obviously, if it turned out to be a bigger deal than it thankfully wasn't, I'm sure she would not be making jokes about it on Twitter.
All that really matters is that she walked way OK — and didn't lose her sense of humor in the process.