Chrissy Teigen Slams Donald Trump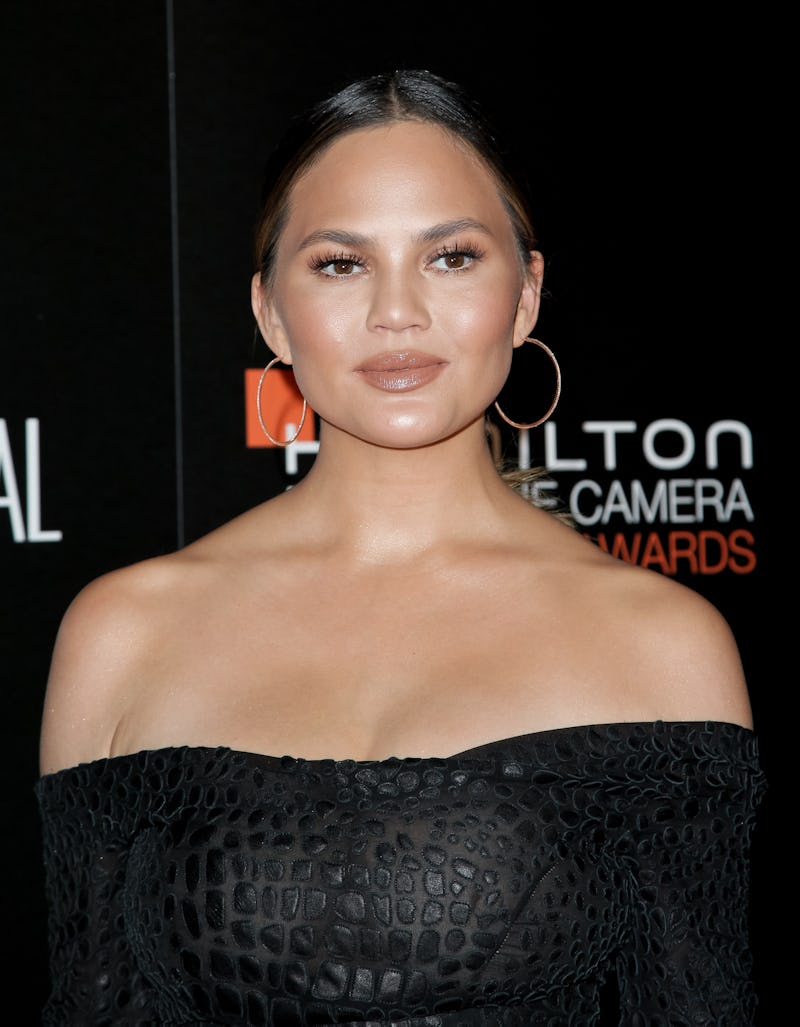 Tibrina Hobson/Getty Images Entertainment/Getty Images
It's the final holiday season before President Trump becomes a reality, which probably means that it's the last holiday season with any goodwill towards men and any Christmas cheer. Because of this, it's important to count blessings this December, and one of mine includes Chrissy Teigen clapping back at Donald Trump for his most recent Man Baby-like tantrum on Twitter. The latest being that the next President of the United States actually took time out of his POTUS prep to throw some massive shade at "the so-called 'A' list celebrities" who are "all wanting tixs [sic] to the inauguration," as he tweeted on Dec. 22 — making sure, of course, to make a dig at Hillary Clinton in the process ("look what they did for Hillary," he wrote about the celebs, "NOTHING.") While I cannot possibly roll my eyes any harder at this — or even seem to grasp that this is an actual reality we are all living in — Teigen responded with some actual words of wisdom.
"Hi - we are people," she wrote. "You are our president too. I don't want you to be, but u are. Also we ALL know you are dying without the approval, dear." But that's not all — she also name-dropped exactly which acts Trump would attract at the inauguration, and I probably haven't stopped laughing since.
This holiday season, I'm grateful AF for people like Chrissy Teigen, who don't take sh*t from anyone and formulate their retorts in a truthful, clever, and witty way — the kind of clapbacks that are all "SLAY QUEEN" but also make legitimately good points. Celebrities are people, too — and the only reason Trump would even tweet such a thing is because he doesn't have their approval and it is killing him (or the narcissistic ego that makes up his personality).
Of course, Teigen's remarks inevitably drew ire from some, who attempted to put her in her place with comments about how she's not an A-lister. She clarified her response and explained that she was actually talking about her husband, John Legend, and was discussing all of the artists who refused to perform at the inauguration.
While the world gears up for a Trump presidency in 2017, let's give thanks to all who refuse to stand idly by — whether it's several hilarious tweets from Teigen or everyone out their actively making an effort to not have the U.S. go to hell in a handbasket.