Chrissy Teigen's Golden Globes Dress Shines Bright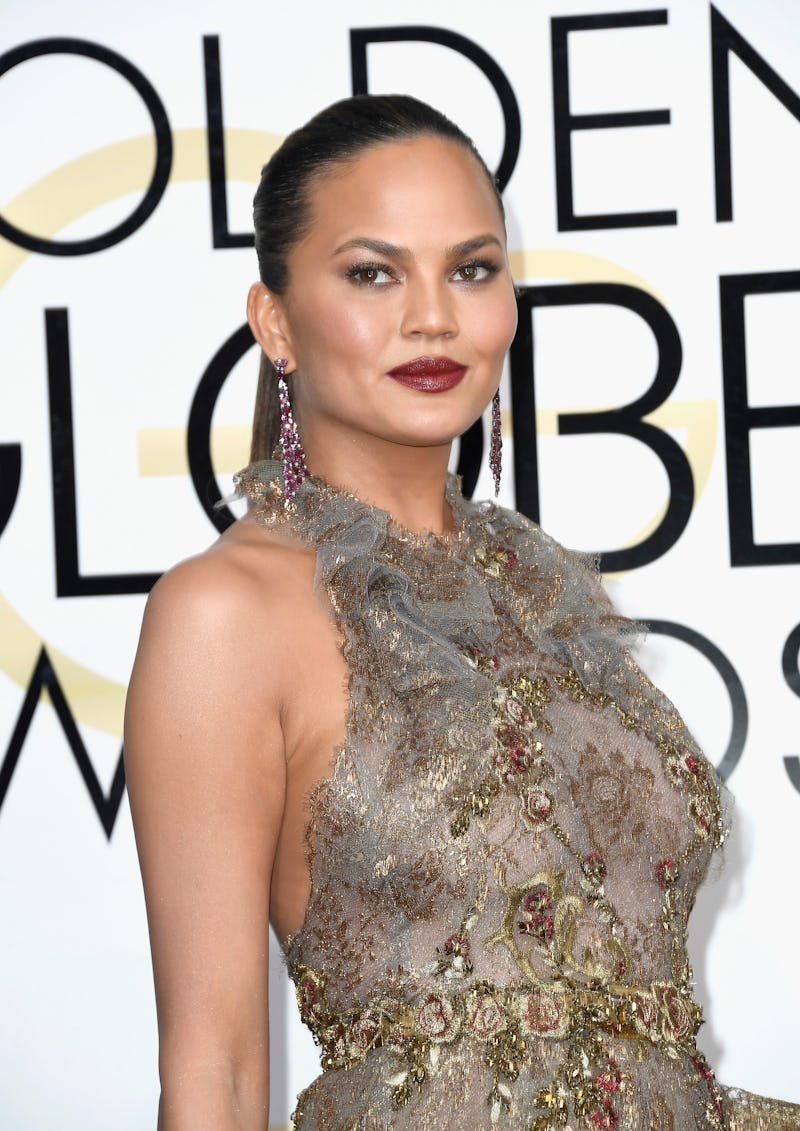 Frazer Harrison/Getty Images Entertainment/Getty Images
Wherever this woman goes, so does fabulous style. This awards show is no different. Looking fabulous as always, Chrissy Teigen wore a shimmery golden dress to the Golden Globes. If there's anything this model knows about, it's making a statement. She stepped onto the red carpet with John Legend looking fabulous and having a great time as always.
Teigen always brings it with her red carpet style. She's never one to shy away from high slits and some major glam, but this time she settled for something a little less risky. Although Teigen isn't nominated for any awards tonight, her outfit was shining bright. The sleeveless golden Marchesa gown was perfect for the night, in my opinion. She looking comfortable yet stunning all at the same time.
Two years ago, Teigen's Golden Globes cry face went viral at the Golden Globes. Fingers crossed that this isn't the last time we see her tonight. Not only is the woman hilarious, but I'd definitely wouldn't mind getting another peek of this amazing out. From her slicked back hair to her deep red lip, the woman killed it. Don't just take my word for it though. See the shimmery Marchesa ensemble for yourself.
Does it get any more stunning? Rhetorical question, people.
The red handbag really brings out the detail of the gown.
So chic.
And, of course, a close-up. Because, duh.