Christiane Amanpour Will Replace Charlie Rose & Her Response Will Fill You With Pride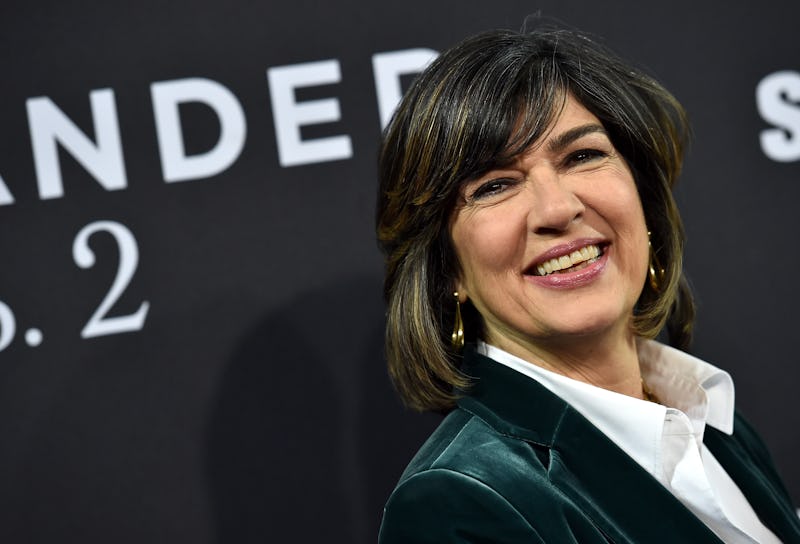 Dimitrios Kambouris/Getty Images Entertainment/Getty Images
Viewers across the country can expect to see CNN's veteran international correspondent Christiane Amanpour replace Charlie Rose with a new PBS show come July, according to a CNN report on Tuesday. Amanpour will officially replace the network's previous anchor's designated 11 p.m. show with a new hour-long segment.
Last year, Rose was ousted from PBS, CBS, and Bloomberg in November after he was accused of sexual harassment and abuse by several women. He responded to the allegations by claiming, "It's not wrongdoings." Soon after he was fired, PBS selected Amanpour as an interim replacement.
Now Amanpour, who rose to fame at CNN with her in-depth coverage of international affairs, will spearhead her very own full-hour show titled Amanpour and Company alongside contributors like Alicia Menendez and Michel Martin. While speaking with CNN, Amanpour shared her elation about her upcoming show.
"I'm delighted to expand my role at PBS from interim to permanent along with this remarkable diversity of voices and views," she said. "Never has the time for exploring our world and America's place in it been so urgent."
The upcoming show appears to be a remarkable change in gender representation for both PBS and Amanpour given that Rose's Charlie Rose show stayed on-air for 26 years. The CNN correspondent noted, "I am also thrilled to be a female filling this role at this time."
The change arrives several months after sexual harassment allegations against Rose rattled PBS and CBS last year. Soon after the allegations were made, Rose apologized in a statement to The Washington Post, though he insisted some of the claims were inaccurate. His statement read:
It is essential that these women know I hear them and that I deeply apologize for my inappropriate behavior. I am greatly embarrassed. I have behaved insensitively at times, and I accept responsibility for that, though I do not believe that all of these allegations are accurate. I always felt that I was pursuing shared feelings, even though I now realize I was mistaken.
In an interview with The Hollywood Reporter in March, Amanpour hinted at how she planned on running her show. The content is going to be different than Rose's segment, according to the CNN correspondent. Prior to his show getting nixed from the network, Rose was known for inviting a diverse array of professional athletes, politicians, entrepreneurs, and other prominent figures to his late-night segment. Amanpour's show, however, might be more reflective of the hyperconnected culture we currently live in.
"But I do think that we are at an important moment. And I am very pleased to be taking this role at PBS, which is a long proven bastion of quality journalism and quality programming," she told The Hollywood Reporter.
"And I am delighted for the opportunity it gives me to speak to Americans about what's happening in the rest of the world and about how the world views America," she added. "And I think these conversations can be really interesting. I'm not just doing breaking news every night. I'm not just doing world leaders. I'm also doing really interesting cultural conversations. I do think it's a watershed moment right now."
And it already looks like Amanpour's viewers are stoked for her new Amanpour and Company show. PBS network's CEO and president, Paula Kerger, shared a statement on the change and noted the "enthusiastic response" from local audiences. If you're still wondering what to expect from Amanpour and Company, Kerger said that the show "will be a valuable addition to PBS' nightly public affairs lineup and give viewers a better understanding of our world."
Disclosure: Alicia Menendez is a contributing editor to Bustle.