Christiane Amanpour's Net Worth Speaks To Her Long (& Successful) Career In Journalism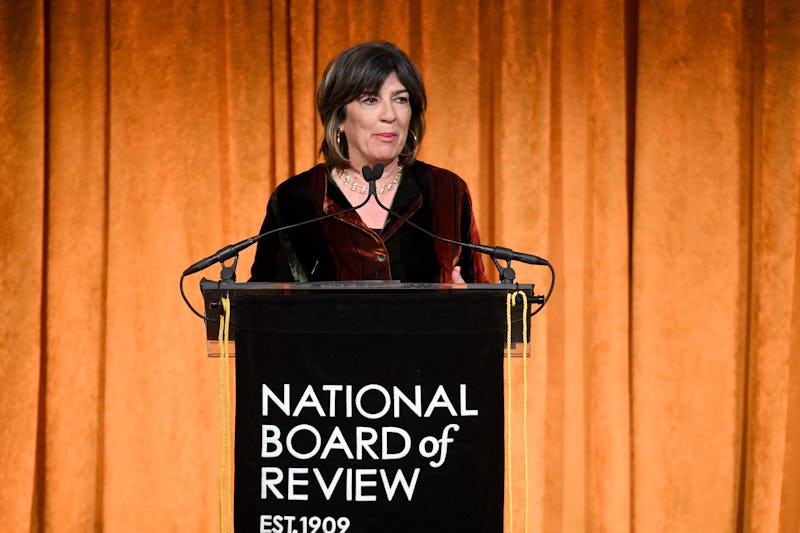 Dimitrios Kambouris/Getty Images Entertainment/Getty Images
Now that CNN's chief international correspondent will replace former PBS anchor Charlie Rose's late-night talk show with her very own segment, you might be wondering what Christiane Amanpour's net worth is. Think in terms of millions of dollars, folks. According to Celebrity Net Worth, Amanpour's net worth is estimated at a jaw-dropping $12.5 million.
It's likely that Amanpour's net worth is a result of her career in journalism over the past two decades. The veteran journalist began her career in journalism at CNN in Atlanta, Georgia, in 1983. Back then, Amanpour was an entry-level assistant for the network's foreign desk. Her initial coverage involved parsing and reporting on the turbulent Iran-Iraq war. Later on, Amanpour was sent to Eastern Europe to cover the region's economic struggles in the 1990s.
In 2010, Amanpour left CNN to become an anchor on ABC News' This Week. In a statement, she said, "I leave CNN with the utmost respect, love, and admiration for the company and everyone who works here. This has been my family and shared endeavor for the past 27 years, and I am forever grateful and proud of all that we have accomplished." The Celebrity Net Worth website noted that the senior journalist's annual salary on This Week was reportedly $2 million.
Then in 2011, Amanpour returned to CNN to cover global affairs while also becoming an international news anchor for ABC under a "unique arrangement," according to CNN Worldwide President Jim Walton. No longer an anchor for The Week, her ABC colleague and former Week host George Stephanopoulos returned to the show.
This wouldn't be the first time Amanpour juggled two powerful gigs. Starting in 1996, Amanpour was a contracted reporter for 60 Minutes on CBS until 2005. She was also working for CNN at the same time. Her seamless journalism and attention to nuance and detail in reports seemed to have impressed her viewers. In fact, her incisive reporting skills on 60 Minutes landed her the prestigious Peabody Award in 1998.
Amanpour's salary and net worth may raise questions, including how she got to that level. It's worth remembering that annual salaries for TV anchors depend on different variables. Factors include, for instance, which news network they work for, whether they are newly hired employees or veteran figures, how popular they are among their audiences, the median rate they earn per viewer, what time of the day or night they appear on air, and more.
It goes without saying that Amanpour's field is a tense, competitive, and unpredictable one where salaries differ by millions of dollars.
The veteran CNN reporter's net worth could change and go up a few notches in the future. Starting in July, Amanpour will officially replace former PBS anchor Rose's 11 p.m. talk show with a new segment called Amanpour and Company.
In March, Amanpour told The Hollywood Reporter about her excitement for her own program and hinted at bringing up "cultural conversation" in her show. "I am delighted for the opportunity it gives me to speak to Americans about what's happening in the rest of the world and about how the world views America," she said.
The award-winning journalist added, "And I think these conversations can be really interesting. I'm not just doing breaking news every night. I'm not just doing world leaders. I'm also doing really interesting cultural conversations. I do think it's a watershed moment right now."
It seems likely that Amanpour's net worth could see a boost as well as her annual salary. After all, she will be replacing Rose's 26-year-old and nationally popular Charlie Rose show. The time slot, number of viewers, rate per viewer, and timing of Amanpour's appearance all could result in an even fatter check for one of America's most well-known journalists.