Christie Brinkley Returns To SI's Swimsuit Issue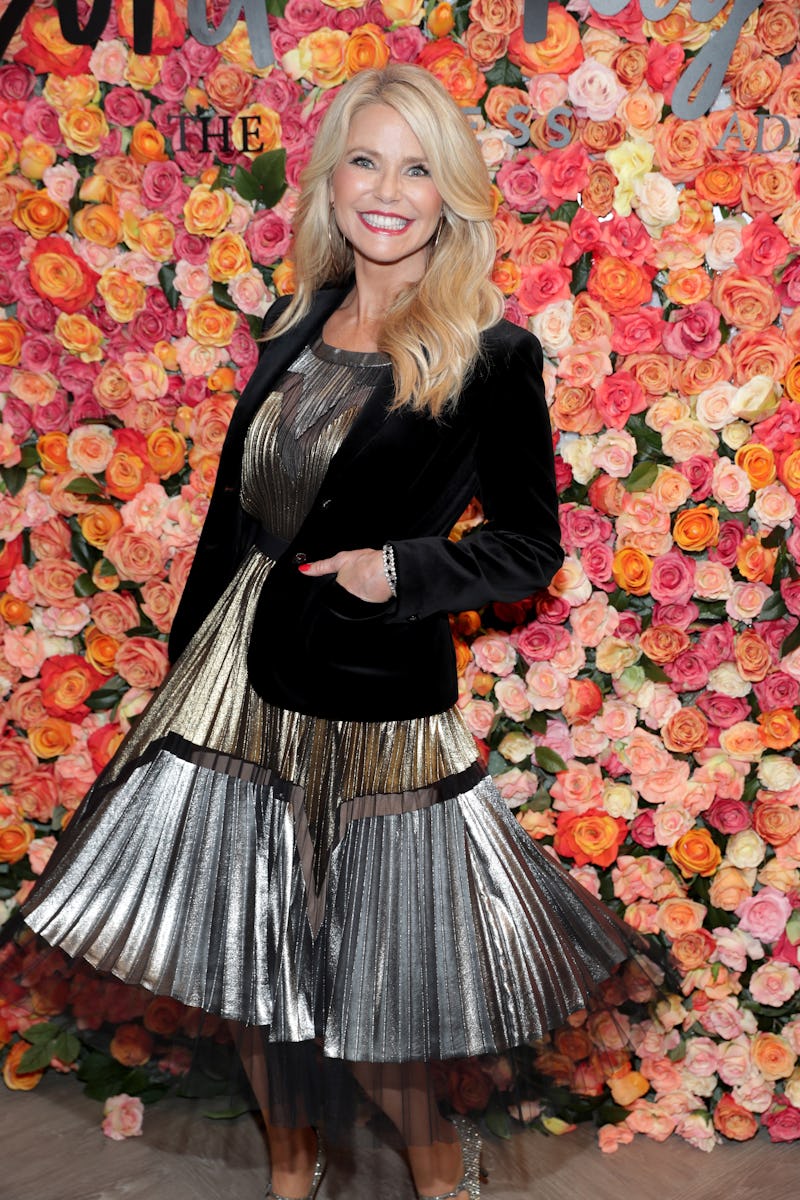 Cindy Ord/Getty Images Entertainment/Getty Images
She's baaaack! Supermodel Christine Brinkley appears in Sports Illustrated's 2017 swimsuit issue and its special for two very key reasons.
First, while Brinkley was a perennial cover star for the mag's annual swimsuit issue, including three back-to-back editions from 1979 to 1981, she is now 63 years old. She looks terrific and as beautiful as ever and still owns it in a swimsuit. Kudos to the magazine for featuring an older woman in an issue that is usually reserved for younger models. Featuring Brinkley proves that age is merely a number.
The other reason that Brinkley's return to the 2017 Sports Illustrated swimsuit issue is special, besides the fact that she retired from appearing back in 2004, according to PEOPLE?
Well, Brinkley appears with her daughters. Alexa Ray Joel, who's dad is singer Billy Joel, and Sailor Brinkley Cook pose alongside Brinkley, showing off their own natural beauty. It's a unique way to celebrate motherhood, too.
This is the first time that a model has appeared in the pages of this issue with her daughters, according to SI. Brinkley slayed a netted black one-piece that showed plenty of skin, while her daughters rocked strappy black bikinis. Their version of monochromatic was anything but basic or boring.
It's a proud momma moment, for sure! Since Joel is 31 and Cook is 18, their appearance certainly reminds us that all people of all ages are beautiful. And the must be proud of mom for still oozing sexiness like no other!
Brinkley was thrilled and moved to tears over the fact that the magazine wanted to include her with her daughters, telling SI, "This is a real full circle moment for me. I can get very emotional about this. How many years ago, I was that insecure girl hoping that I would be good enough for the magazine?"
She continued, "So to see my daughters now having the same thoughts I had, and to be able to see them actually be there on the job, was definitely a big moment."
Aw, how sweet! And sexy. The Sports Illustrated Swimsuit Issue drops on Feb. 15.