Here's Exactly How To Respond When Someone You Love Says Climate Change Isn't Real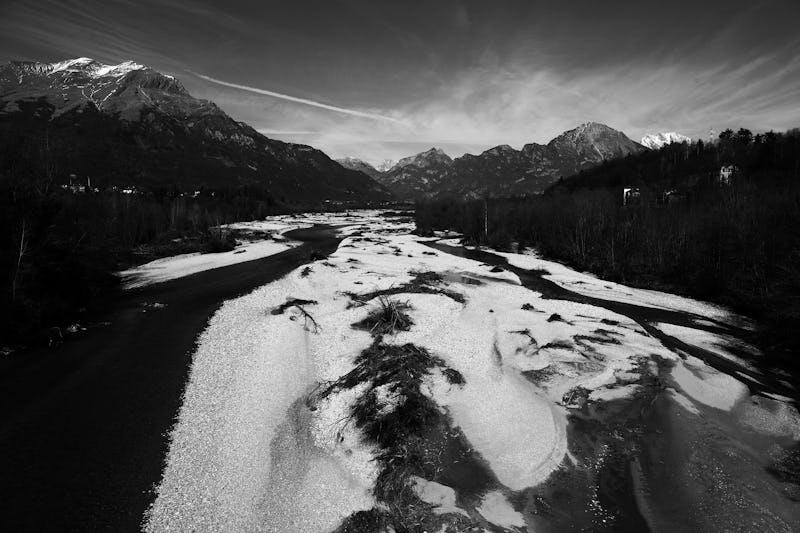 Vittorio Zunino Celotto/Getty Images News/Getty Images
There's overwhelming scientific consensus on climate change; 97 percent of scientists agree that humans have created conditions that are drastically reshaping the planet's climate, with disastrous results, and one scientist noted in September 2018 that the scientific community is more sure about climate change "than we are that smoking causes cancer." The science is clear — but many people are not.
Climate change denial is worryingly rampant; a study in 2018 found that nearly half of Americans don't believe that climate change will impact them personally, and 30 percent of the U.S. population doesn't believe in climate change at all, according to a 2018 Yale survey. That's an improvement on previous numbers, but it's still a crisis — so how can you cope when you do encounter somebody who doesn't believe in climate change, or doesn't think it's a "big deal"?
It can be tempting to throw up a Powerpoint presentation, show them 400 YouTube videos and TED talks, or just stop talking to them full out. But talking to your loved ones about the importance of acknowledging (and combatting) climate change can make a difference — though you'll have to go into every argument aware of the fact that you're probably not going to succeed in changing their mind overnight. With that in mind, here are the ways to deal with somebody who denies climate change.