Former Fox Anchor Accuses Roger Ailes Of Sexually Harassing Her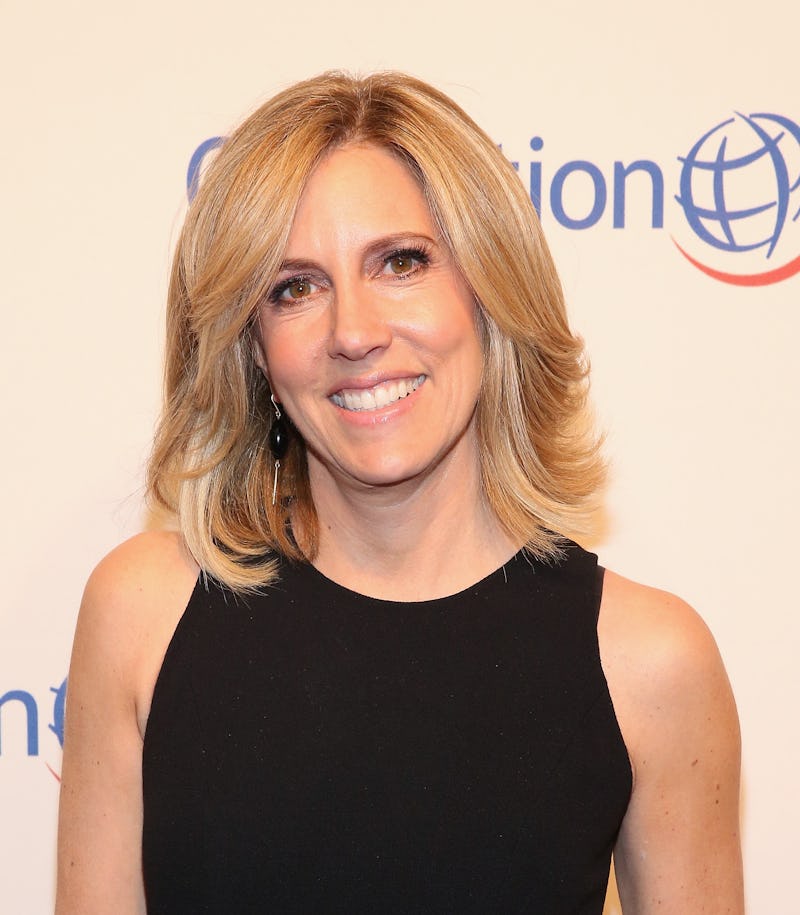 Robin Marchant/Getty Images Entertainment/Getty Images
On Sunday, former Fox News anchor Alisyn Camerota alleged that Roger Ailes sexually harassed her when he was her boss at the network. Ailes allegedly insinuated to Camerota that she could advance her career at Fox News by having a sexual relationship with him, and engaged in "emotional harassment" after she refused, she claimed. Ailes, through an attorney, denied all of the charges in a statement to CNN.
Ailes resigned from his post as CEO of Fox News in July after multiple former employees accused him of sexually harassing them. More recently, longtime Fox anchor Bill O'Reilly left the network after several women accused him, too, of sexual harassment. Both Ailes and O'Reilly denied the charges.
"I was first starting out at Fox and I was single, and I remember Roger, being in Roger's office, and I was saying that I wanted more opportunity," Camerota told her colleague Brian Stelter. "He said 'Well, I would have to work with you. I would have to work with you on that case. I would have to work with you really closely, and it may require us getting to know each other better, and that might have to happen away from here, and it might have to happen at a hotel. Do you know what I'm saying? And I said 'Yeah, I think I do know what you're saying.'" Bustle has reached out to Fox News for comment.
Camerota spent 16 years working at Fox. She joined the network's Boston affiliate in 1998 and hosted or co-hosted several shows since, including America's News Headquarters and Fox & Friends Weekend. She left the network in 2014 for CNN.
In her interview with Stelter, Camerota claimed that after she refused Ailes' alleged entreaty, he engaged in "emotional harassment" of her, criticizing her for not faithfully representing his and Fox News' "worldview" on air.
"He targeted me because he sort of figured out early on that I didn't share his worldview, and he said, 'You're not saying the conservative things that I want you to say, and you could be a real role model, and you could be a real star, if only you could sound conservative sometimes,'" Camerota said. "And I said, uhh, well, Roger, that's not my job. I'm not supposed to sound conservative or liberal. I'm supposed to be a fair and balanced, in your terms, journalist."
In addition to recounting Ailes' alleged behavior toward her, Camerota also noted the psychological toll that she herself suffered as a result.
"I just want everybody to understand that when [sexual harassment] happens, there is a visceral reaction that you have," Camerota said. "Where you recognize: My career, and everything I've ever worked for, is under threat, and I don't know what's going to happen next."