A Look At Colin Firth's 'Love Actually' Romance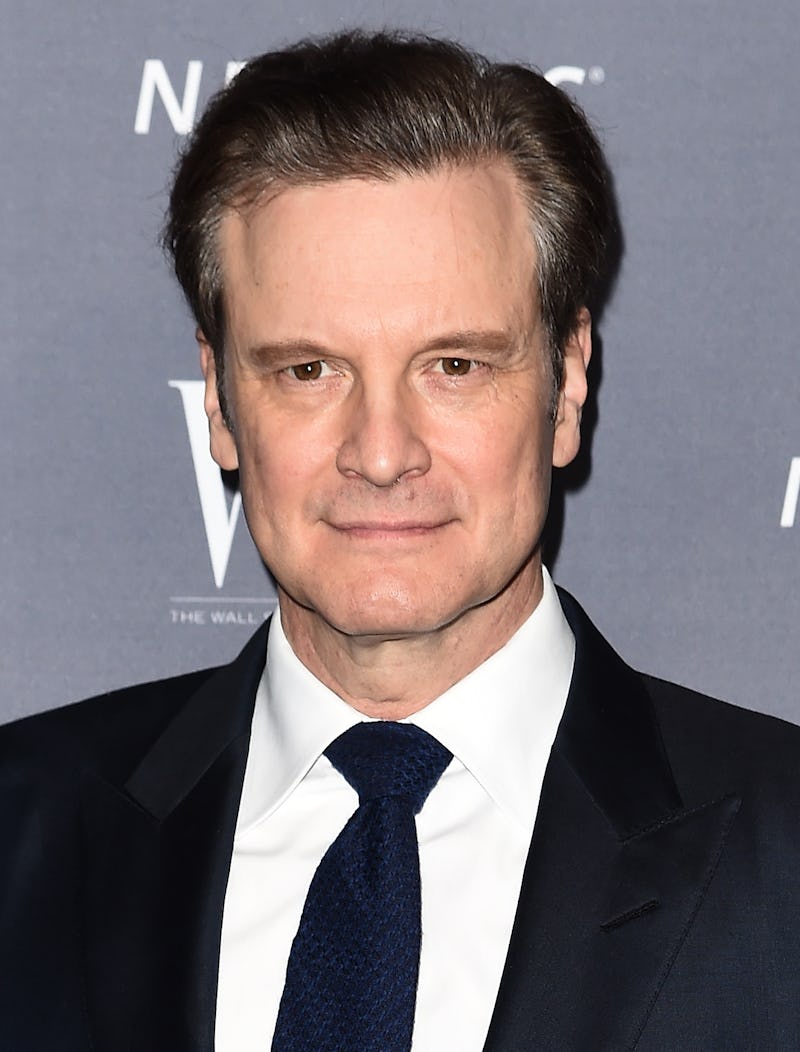 Nicholas Hunt/Getty Images Entertainment/Getty Images
The Love Actually sequel is on the way and snapshots of the cast have gradually been appearing online. The original movie came out in November 2003, making it over 13 years old, so it's extremely exciting to see most of the cast reuniting after all this time. The 10-minute special is being made for charity Comic Relief and it's called Red Nose Day Actually. So far, we've gotten glimpses of stars like Hugh Grant and Liam Neeson reprising their roles. And now, we finally have proof that Colin Firth's Love Actually romance is still going strong, if this set photo is anything to go by.
You'll likely remember that in the first movie, Firth's character Jamie found out that his wife was having an affair with his brother. He left the country and went to France to write (and hide from his life for a while), and that's where he met Aurélia. As his Portuguese housekeeper, Aurélia didn't speak a lot of English, and Jamie was hopeless at Portuguese, but the language barrier didn't stop the pair from falling in love. Now, Firth has been spotted sporting a polo neck sweater, much like the one worn by his character in Love Actually, while sitting next to Aurélia in a car. What could this mean?
In the photo shared by script editor Emma Freud, Jamie is driving Aurélia, which he did on many occasions in the first film. The pair looks content overall, and Aurélia is wearing a red coat, not unlike the one she wore in Love Actually. It's unclear where the pair is going, or what has been said, but it certainly looks as though they are still together.
Red Nose Day Actually will be screened on BBC 1 in the U.K. on March 24, and on NBC on May 25. I can't wait to find out what's happened to Jamie and Aurélia since the first movie, and it's safe to say that Firth will be as charming as ever in the sequel.