ColourPop Discounted Their Pressed Powder Shadows, So Start Shopping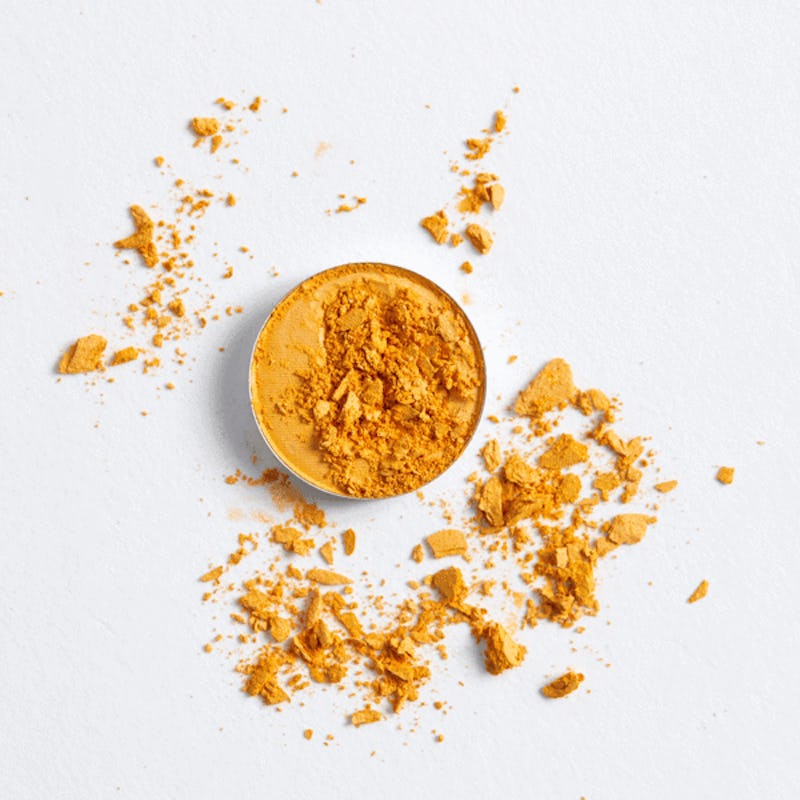 Courtesy ColourPop Cosmetics
ColourPop has easily become one of my favorite cosmetics companies, and that's because they're like a gift that keeps on giving. Just when you think you've seen everything they have to offer, they release new items or announce a sale, and you're sent rushing to their website yet again. ColourPop's Discounted Pressed Powder Shadow Sale is their latest deal to keep you hooked. With over 90 individual shades and palettes to chose from, it's just too good to miss out on.
Not only did the brand release beautiful and super popular shades for summer, they also just announced that all of their Pressed Powder Shadows are marked down for a limited time. Considering they recently launched a limited edition large empty palette with room for 24 shadows, you're going to want to stock up while the sale lasts!
You can get each hue for just $4, which is $1 less than their normal price. That's pretty freakin' great, if you ask me. If for some reason you decide not to buy 24 new eye products to fill your palette, there's still something cool in it for you. When you buy four shades, you'll receive a free palette to hold them all. As of right now, their shadows are hot ticket items, and when the demand is high, ColourPop always supplies.
Hold onto your wallets! These typically retail for $5, so you're saving $1 per item when you shop while the promo lasts. The brand didn't say when the sale will end, so you'll want to shop while you can.
Whether you're filling a palette of this size or just taking advantage of the fact that buying four shadows will get you a smaller palette for free, there's no wrong way to get in on this discount action. Especially when the options are this good.
1. Oh Ship
Pressed Powder Shadow in Oh Ship, $4, ColourPop Cosmetics
This red-orange is just what you need to get your beauty look poppin' this season.
2. Outta Luck
Pressed Shadow Pigment in Outta Luck, $4, ColourPop Cosmetics
A light coral color will go nicely with your peach makeup vibes.
3. Tiny Tangerines
Pressed Powder Shadow in Tiny Tangerines, $4, ColourPop Cosmetics
Bring out your inner mermaid by sweeping a bit of this teal across your lids.
4. Come And Get It
Pressed Powder Shadow in Come and Get It, $4, ColourPop Cosmetics
One thing your summer beauty routine definitely needs is shimmer. Good thing this shadow's packed full of it!
5. Tiki
Pressed Powder Shadow in Tiki, $4, ColourPop Cosmetics
OK, so how fun is this bright yellow hue? It's perfect for all of your bold makeup moments.
These shades will have you summer-ready in no time, so it's nearly impossible to resist a purchase. ColourPop sure does know the way to a makeup lover's heart.