Comey's Firing Was Weird, But Not Unprecedented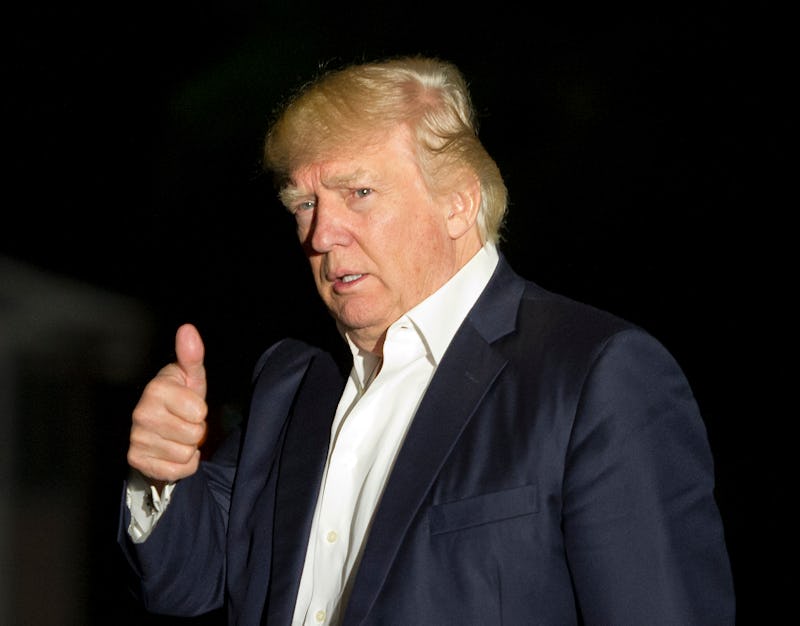 Pool/Getty Images News/Getty Images
On Tuesday, the White House officially announced that the president fired FBI Director James Comey. Even though it has been a rough day for Comey, the news still sent shock waves across the Beltway and the country. Some are wondering why Donald Trump gave Comey the boot — or at least, why so suddenly?
The past 12 hours have included the significant and damaging revelation that Comey misspoke during his Congressional testimony last week. When speaking before the Senate Judiciary Committee about the Hillary Clinton private email server probe, Comey claimed that the Democratic presidential nominee's top aide, Huma Abedin, had forwarded "hundreds and thousands" of emails to her husband, former congressman Anthony Weiner. As ProPublica reported earlier on Tuesday, Comey had grossly overstated the number of emails. A letter from the FBI sent to Congress hours before Comey's termination stated that the agency actually found that only a "small number" of emails had been forwarded.
According to the ProPublica report, the FBI was scrambling on Monday to figure out the best way to "correct the record" presented by Comey. The letter the FBI released was the attempt to do so, though it seems like it wasn't enough to change the mind of the president or his closest advisers on this matter.
It seems that Trump got some clear recommendations from both Attorney General Jeff Sessions and Deputy Attorney General Rod Rosenstein to terminate Comey's leadership of the FBI. A memo released from the White House including a quote from Rosenstein stating: "The FBI's reputation and credibility have suffered substantial damage, and it has affected the entire Department of Justice."
In his own letter to Comey notifying him that he had been fired, the president stated:
While I greatly appreciate you informing me, on three separate occasions, that I am not under investigation, I nevertheless concur with the judgement of the Department of Justice that you are not able to effectively lead the bureau.
However, concerns about how Comey handled his testimony last week may not be the only thing at stake for the Trump administration. After all, Comey was overseeing the probe into alleged ties between the Trump campaign and Russia. Comey also stated there was "no evidence" to support Trump's allegation that President Barack Obama had ordered a wiretap of Trump Tower (which the president can't actually do).
As Aaron Blake at The Washington Post wrote, "Over the past several weeks, Trump seemed to be in the market for a reason to get rid of Comey." He added, "Against that backdrop, Trump firing Comey is bound to look suspicious."
Some Democrats have already spoken out, like Pennsylvania Sen. Bob Casey. On the firing of Comey, Casey said in a statement, "This is Nixonian."
Although Trump and his team can point to specific errors for Comey's dismissal, it likely won't quiet concerns about whether there are other, less publicly discussed reasons.