Corinne's Opinion On Nick & Vanessa Is Definitely Interesting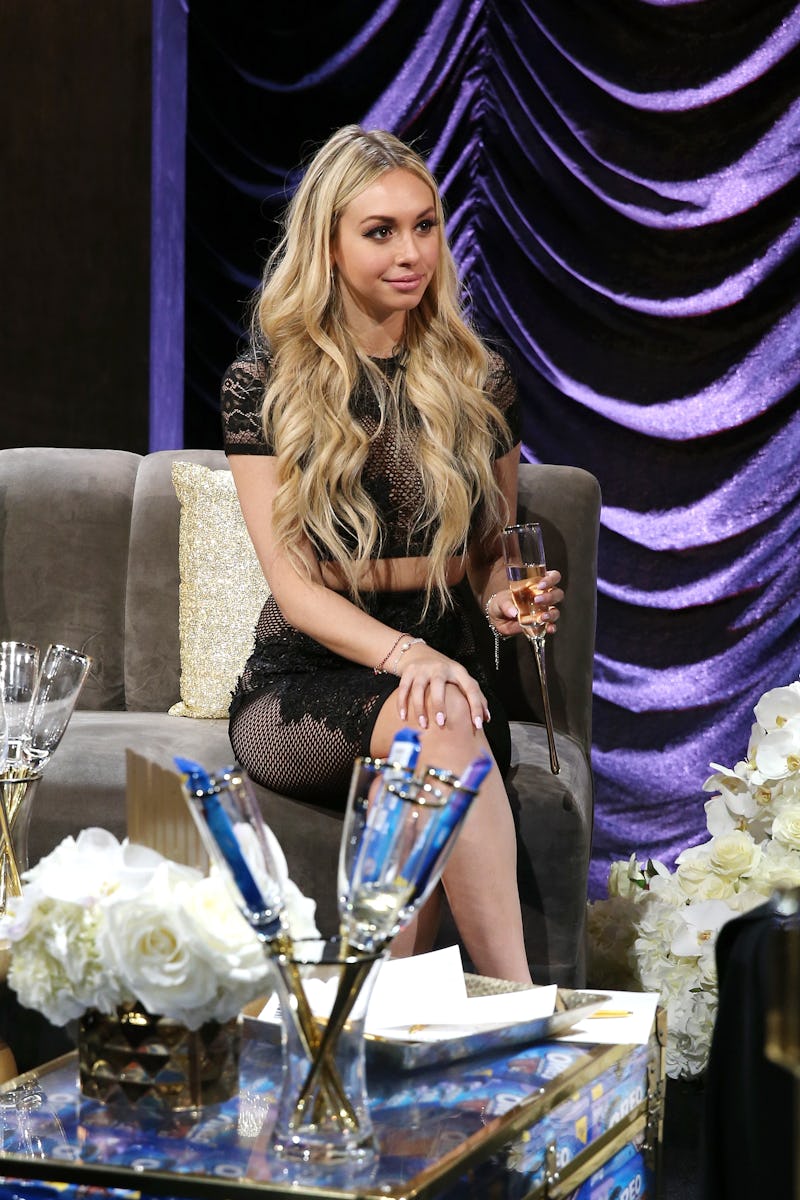 Joe Scarnici/Getty Images Entertainment/Getty Images
I may not have been her biggest fan at first, but in the weeks since The Bachelor ended, I have to admit that Corinne Olympios is definitely growing on me — especially now that she's sharing her thoughts about the season with the world. This week, during an appearance on Sirius XM Hits 1, Corinne admitted she thinks Nick and Vanessa's relationship is fake, and it's definitely interesting to get her take on the situation since she got to know them while filming.
In the interview, Corinne agreed with one of the hosts when he said he thought that Nick and Vanessa were staying in their relationship for the publicity, and then she shared a few thoughts of her own based on what she knows about them.
Here's what she said:
"I have a lot of respect for both of them, I just personally — not saying anything bad about either them — I just don't think that they're compatible ... They're so phony with each other and it sucks because they're both really real people separately, but, like, just like whenever they were together and just looking at them — like, I lived with Vanessa, and I dated Nick and that's not how either of them are."
Hmm. Interesting. It's hard to know how much truth there is in Corinne's words when it comes to what Nick and Vanessa's relationship is actually like. But, if there's one thing she showed us on The Bachelor, it's that she never holds back from sharing her opinions, so I don't doubt that this is really what she feels, even if it's not actually what's happening behind the scenes.
And so far, Nick and Vanessa do seem to be having a blast together — as far as social media goes, anyway. They seem to be really enjoying their time as a public couple, even though Nick's obviously been busy with Dancing With The Stars. There's no real reason to discount them yet.
But as any fan of the franchise knows, with Bachelor relationships, the dirty laundry always comes out in the wash. If Nick and Vanessa's love isn't real, we'll all find out eventually. And in the meantime, I'll be waiting for Corinne to spill more tea. I'd totally buy a tell all book about her experience on the show!