Costco Is Going To Start Delivering Soon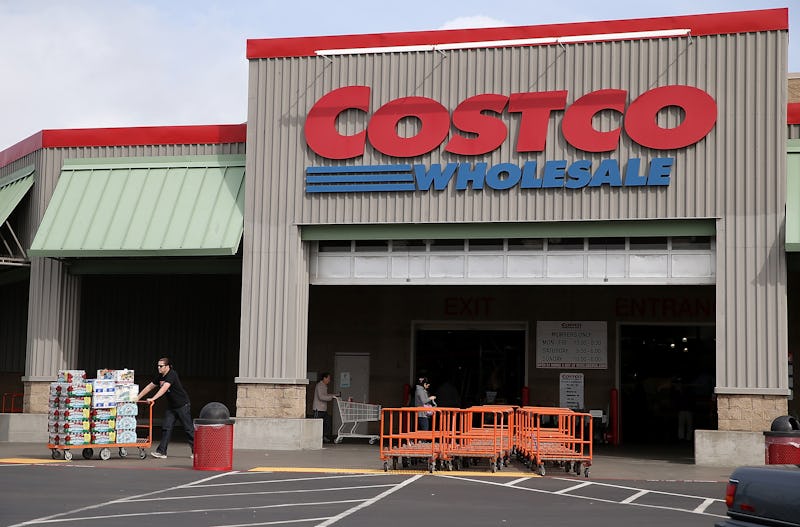 Justin Sullivan/Getty Images News/Getty Images
All rejoice hallelujah, you might be able to get bulk wine and toilet paper delivered straight to your home soon. Yes, that's correct. A Costco home delivery service is in the works.
Costco is teaming up with Shipt, a grocery delivery service, to let shoppers fulfill all their bulk grocery dreams without having to leave the house. The service costs an annual fee of $99 and allows you an unlimited amount of deliveries. Which is great if you, like me, go to Costco with the intention of getting paper towel and end up leaving with a 40lb bag of trail mix, Cheez-its that will last me throughout the Trump era, three pies, and no paper towels.
As of March 21, the service is only being offered in Tampa, Florida. Tampa area residents can try Shipt for two weeks for free as well as get $15 off their first order. So, if you live in Tampa, why are you still even reading this? Go order a sheet cake the size of your dining room table and wait for it to magically appear on your doorstep.
If you don't live in Tampa, don't pack your bags just yet. Costco and Shipt are hoping to expand the service to 50 more markets and over 30 million households by the end of the year.
Costco has also been testing with Instacart, another grocery delivery service that uses personal shoppers. However, that service is still only available in limited places. In the meantime, you'll have to physically push around those giant Costco carts like a plebe.
Whether braving the indoor metropolis that is Costco is daunting or transporting a bag of dog food the size of a Honda Civic is near impossible, this delivery service will be great news for you. You'll still have to go to the store if you want those sweet, sweet samples though.