'Love Island' Might Get Cancelled Because Of Brexit — No, This Is NOT A Joke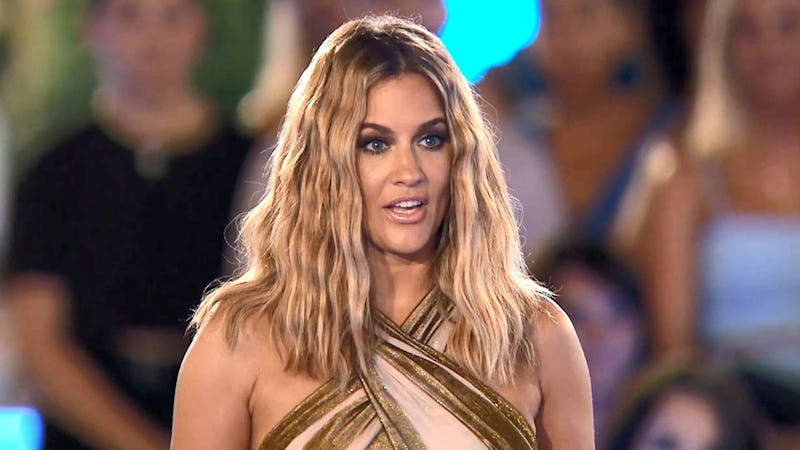 Love Island / ITV
Retire in Spain, use the speedy passport control queue at European airports, open a hotel on a Greek island Mamma Mia-style. There's a lot of things Brits might not be able to do after Brexit, but of the long list of Article 50-related things to worry about, telly isn't anywhere near the top. But maybe it should be, as according to one MP, Brexit could mean Love Island gets cancelled. I know. I know. Is nothing sacred?
But before you panic, let's examine the evidence and see why on earth everyone's favourite summer slice of reality TV heaven could be set for the chop. In an interview with The Mirror, Labour MP Jess Phillips said the show could be at risk due to its location on the Spanish island of Majorca.
"To work in another country will be much more difficult and Love Island, I think, would be considered to be work," she explained. Say what? I mean, I'm the first to argue that people shouldn't belittle reality show contestants, but Love Island, work? Surely not.
Currently working (or participating in poolside reality shows) in countries in the EU is easy for Brits, because citizens of member states have the right to live and work in other member states. This means all of that lovely Love Island lot can head to Majorca for several weeks, stress-free. But when (if) the UK eventually gets around to figuring out this whole Brexit thing, its citizens are unlikely to be able to move as freely around the EU. There's been rumours of visas and fees, which sounds like quite the faff if you ask me.
However, it's unlikely to put the Love Island producers off, reality shows have been filmed in further flung destinations than Spain. Ex on the Beach, for example, has been shot in Mexico, Thailand, and Indonesia, all places that require visas and permits for travel and working. And that's just MTV, Love Island's broadcaster ITV is no stranger to filming in locations halfway around the world either. Saturday Night Takeaway frequently jets off to America for its series finale, and The X Factor's Judges Houses stage has taken place everywhere from Australia to Antigua. It's by no means certain, but I reckon that Love Island is pretty Brexit-proof. And as amusing as it would be to see the contestants trying to live it up on a staycation in one of the UK's holiday destinations (Blackpool? Bognor Regis? Butlins?), it seems pretty unlikely.
Brexit did have a part to play in the show this year, it was responsible for one of the series' most baffling conversations. When Georgia Steel asked the girls what their views were on the topic, Hayley Hughes responded by asking if our exit from the EU would mean there would be fewer trees.
While her unusual response was widely mocked on social media, it turned out she actually had a point. An environment specialist told The Sun: "Brexit means we might miss the tree targets, which is exactly what Hayley on Love Island warned about. Maybe we should make Hayley national tree champion."
See, not such a silly show after all.
But is Love Island getting cancelled? Will Brexit impact the future of the series? I touched based with ITV to find out. No word back so far, but fingers crossed, everything will work out just fine. It always does, doesn't it? Doesn't it?