'Cursed Child' Just Broke A Major Record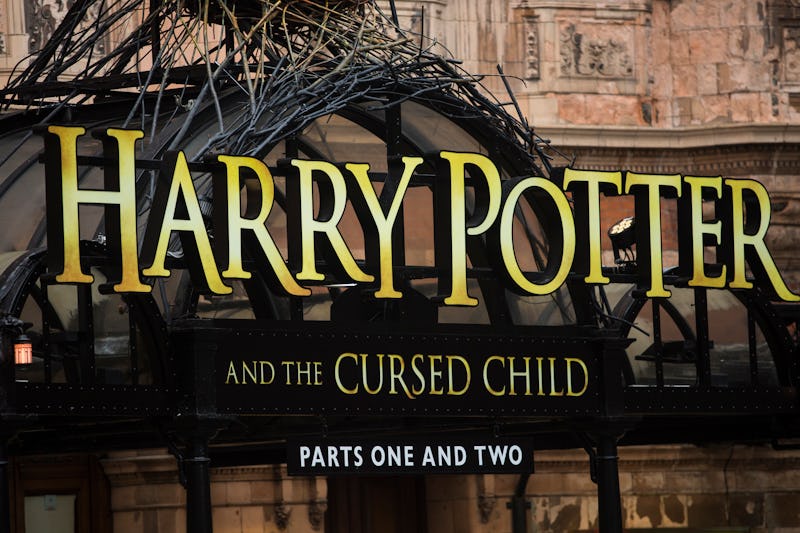 Jack Taylor/Getty Images News/Getty Images
It still blows my mind that the eight Harry Potter movies never managed to win a single Oscar. The pattern was finally broken this year when the spin-off Fantastic Beasts and Where to Find Them finally scooped that much-deserved Best Costume Oscar — but the achievements aren't stopping there. The Cursed Child play has gained 11 Olivier Award nominations, hitting the record for most-nominated new play in Oliver history. The Olivier Awards take place in London in April, and are recognized as the highest honor in British theater. In the world of West End theater, this is the equivalent of the Oscars — and Cursed Child is poised to win big.
Since Cursed Child opened in July to huge critical acclaim, audiences have not been able to stop raving about it. The five-hour play, which can be watched over the course of two consecutive nights, takes place immediately after J.K. Rowling told us that "All was well" — and follows the Potter and Malfoy offspring in a whole new Hogwarts generation. Never since 2008's Hairspray has a play managed to acquire so many nominations, and from everything I've heard from the lucky few who've scored tickets, it deserves every last one.
Here are all the awards that Cursed Child is up for:
Best New Play
Best Supporting Actress (Noma Dumezweni as Hermione Granger)
Best Supporting Actor (Anthony Boyle as Scorpius Malfoy)
Outstanding Achievement in Music (Imogen Heap)
Best Director (John Tiffany)
Best Theater Choreography
Best Lighting Design
Best Sound Design
Best Costume Design
Best Set Design
In a hilarious twist, director John Tiffany is actually up against himself in the Best Director category, as he has also been nominated for his work on The Glass Menagerie. We wish him the best of luck either way!