'Cursed Child' Officially Has A Broadway Opening Date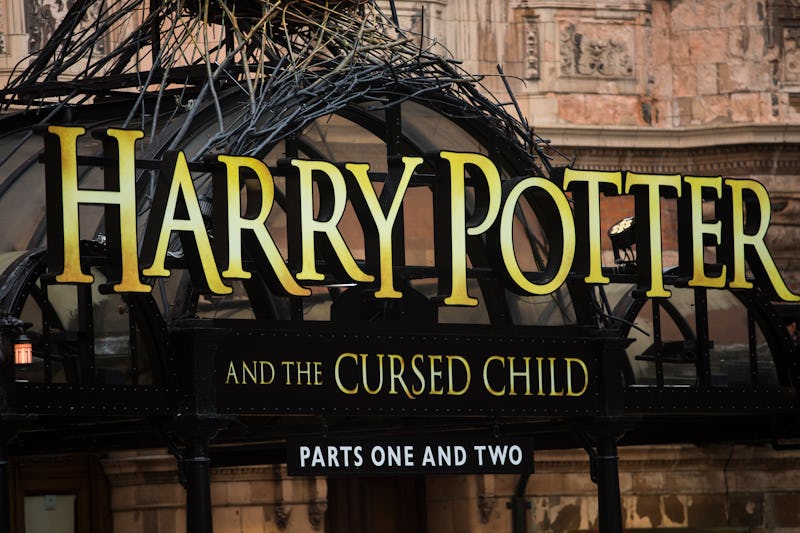 Jack Taylor/Getty Images News/Getty Images
Hold onto your pointy hats, Potterheads - Harry Potter and the Cursed Child Parts 1 & 2 is coming to Broadway Spring 2018. That's right: magic is officially hopping across the pond.
In news that's currently ricocheting across Twitter, the official opening date, as well as production details, have been released. Ready, set, mark your calendars: the North American premiere will be on April 22, 2018.
Rumors have been circulating since December 2016 that Cursed Child would be opening on Broadway in 2018, though no further details had been provided until earlier today. The Lyric Theatre, one of the newer additions to Broadway, was scheduled to close and undergo extensive renovations in order to accommodate the hoards of screaming Harry Potter fans that will no doubt clamor to see the show (obviously me and everyone reading this is included in that description). It's still closed, but will be the official birthplace of the American Cursed Child.
Though the cast list remains cloaked in mystery (HA), we do know that Imogen Heap will be involved with the music arrangement. The full list of head production folks can be found through Theater Mania's coverage of Cursed Child.
Tickets will be on sale beginning this fall, and will only be able to be purchased through the official Cursed Child website. If autumn feels miles away, you can now follow the Broadway production's official Twitter page, and join the mailing list with production and ticket details. Accio three seats, please!