Lady Gaga's Mom Is Using #BeKindBeTheDifference To Break Stigma Around Mental Health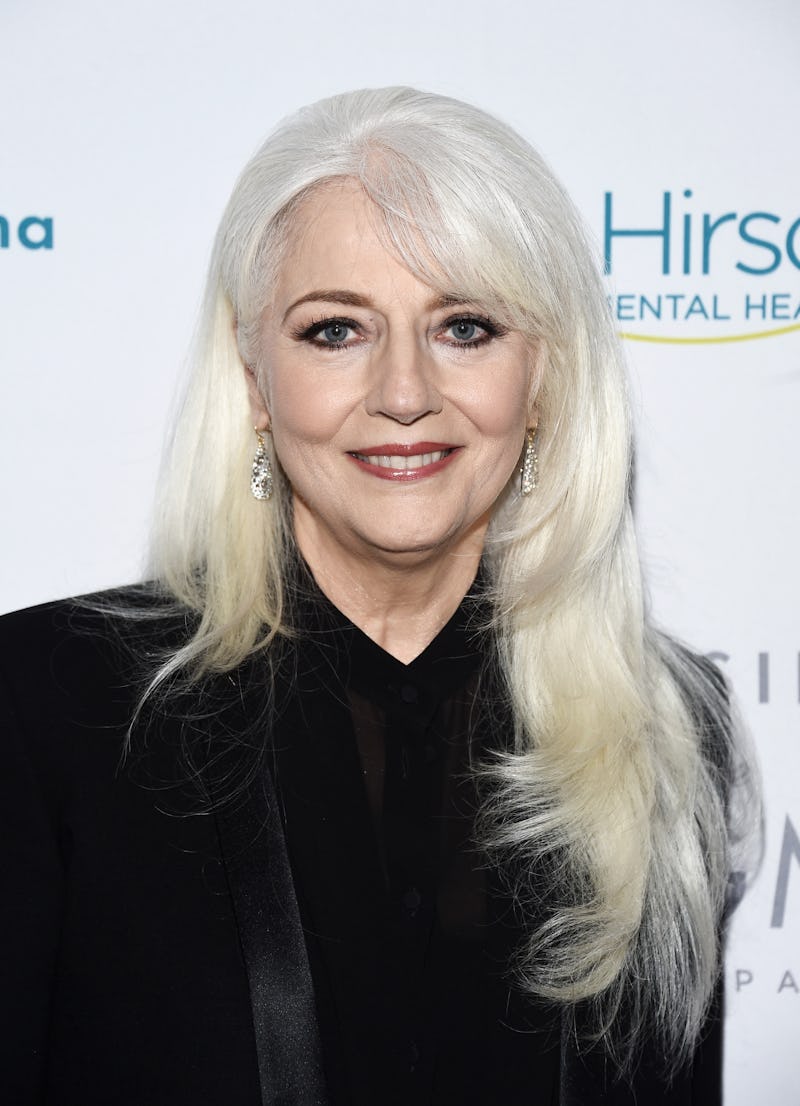 Amanda Edwards/Getty Images Entertainment/Getty Images
When a friend, loved one, or relative opens up about mental health struggles, you might be at a loss for the best way to offer support. This is why Cynthia Germanotta, president and co-founder of the Born This Way Foundation with her daughter, Lady Gaga, tells Bustle that their #BeKindBeTheDifference campaign, which promotes mental health first aid training with Mental Health First Aid USA, is so important.
"We all know someone facing a mental health challenge or crisis (or face one ourselves) but we also all have the potential to help someone in that situation," she tells Bustle. "Mental health first aid provides the fundamental skills you need to help a friend, family member, peer, coworker, or even stranger experiencing a mental health challenge or crisis."
As part of the #BeKindBeTheDifference campaign, Germanotta is encouraging everyone to get trained in mental health first aid during Mental Health Awareness Month in May. During this training, participants learn a five point mental health first aid action plan that includes how to assess for risk of suicide or self-harm, how to listen non judgmentally, how to give reassurance and provide information, how to encourage someone to seek appropriate professional help, and how to encourage self-help and other support strategies.
"The course taught me two things," Germanotta tells Bustle. "First, it helped me understand the difference between normal variations in mood and behavior, and signs that someone might be experiencing a mental health issue. As a mom, I wish I had that knowledge sooner. When my children were younger, I didn't always know the difference between typical adolescent development and signs that they were struggling. Mental health first aid would have been so helpful."
"Second, the course taught me the steps I need to take when trying to help someone in need," she explains. "Mental health first aid teaches you five actionable steps that prepare you to step up in that situation and, after taking the course, I feel more confident in my ability to support someone in my life who might be struggling."
In addition to the #BeKindBeTheDifference campaign, the Born This Way Foundation also partnered with the National Council for Behavioral Health to encourage people to take a course in mental health first aid during Gaga's Joanne world tour, and trained 150,000 people in 2017. Even if you think you know what to do or say when someone is struggling with mental illness, Germanotta revealed that her responses to her daughters, Gaga and Natali, when they were struggling weren't always effective — and that reinforces why this kind of training is so important.
Even the most loving friends, parents, and partners can be unaware of the best way to offer assistance, and taking the mental health first aid course can help people acquire the skills they need to productively offer help and support. This is one of the reasons that Germanotta is a tireless advocate for creating a world where mental health is understood and prioritized.
"We work closely with young people to listen to the issues that they face, the solutions they're eager to create and the communities that they are a part of," she explains. "From those authentic relationships, we lift up stories and voices that confront and breakdown the stigma that exists around mental health."
While it might sound daunting to offer help to someone battling mental-health issues, Germanotta says that after becoming certified herself she was surprised at how easy it actually is to help someone who is struggling. "It can feel intimidating when you see someone who you think might be facing a mental health crisis. Are you misjudging the situation? Will they be offended if you try to help? How do you help? Mental health first aid breaks it down, gives you the information you need, and equips you with the tools and skills you need to act in a situation like that," she explains. "It helps you realize that anyone has the power to be kind and to be the difference for someone else, you just need to learn how."
It's so inspiring to see Germanotta changing the narrative for parents, teens, and young adults. "Young people intuitively understand the importance of mental wellness — often better than adults — and we think it's our collective responsibility to support them," Germanotta tells Bustle.
This is just one more reason that Gaga and her mom are totally mother/daughter #RelationshipGoals. Feel the same? If you take the #BeKindBeTheDifference pledge and register for an upcoming training by midnight Pacific time May 31, you'll automatically be entered to win a pair of tickets to the hit Broadway musical Dear Evan Hansen (a Born This Way Foundation partner), a VIP meet and greet with the cast backstage following the show, and dinner with Germanotta. No matter the outcome of the contest, becoming certified in mental health first aid is still an important step toward reducing the stigma surrounding mental illness, and it could even save someone's life.