Virginia Elects A Transgender Woman As House Of Delegates Nominee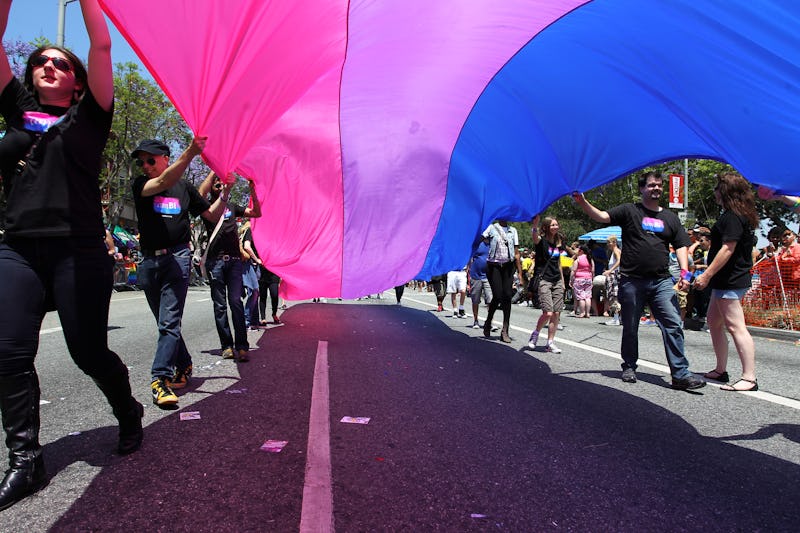 David McNew/Getty Images News/Getty Images
A former reporter in Virginia has just moved one step closer towards becoming one of the only openly transgender lawmakers in the country. Danica Roem won the Virginia Democratic primary for the commonwealth's House of Delegates on Tuesday, beating out three other Democratic candidates for the chance to face Republican Bob Marshall, who has represented the district for 25 years, in the general election in November.
It will certainly be a contentious showdown. Roem, an openly transgender woman, will be challenging Marshall, who proposed a controversial bathroom bill in January that would ban transgender individuals from using the bathroom of their preferred gender identity. Ultimately, the bill failed to pass, but Roem sees this measure as an example of the type of discrimination that voters are now fighting against.
"This is as serious as it gets," Roem said, according to The Advocate. "We have a chance to change the narrative."
Though Roem has already made history as the first transgender candidate to win a major party's nomination to the Virginia General Assembly, she has her sights set on becoming the commonwealth's first elected transgender lawmaker.
"We're going to bring a fight to Delegate Marshall that he's never seen," Roem told the Fauquier Times, a local newspaper.
The Fauquier Times reports that with 95 percent of ballots counted on Tuesday evening, Roem secured 44.57 percent of the vote in the four-way Democratic race.
While Roem is an unconventional candidate by most accounts — a transgender mother and former journalist who currently sings vocals for a local metal band — her commitment to her community has captured the attention of constituents. Roem's role as a journalist for the Prince Williams Times, where she worked for nearly a decade, caused her to be well-known in the community. In her reporting, she focused specifically on topics like education policy and local politics, issues she hopes to address if elected.
"People are tired of the fact [Marshall] is focused on discriminatory social policies instead of bread-and-butter, quality-of-life issues they face every day," Roem told The Washington Post. "He is more concerned with where I go to the bathroom than where his constituents go to work. I'm running a race on improving transportation rather than ensuring discrimination."
Roem has received the endorsements and financial support of a variety of LGBTQ rights and equality groups, with one organization seeing a Roem victory as a monumental first step in the "Year of the Trans Candidate."