Danielle Brooks Finds Strength In Her Stretch Marks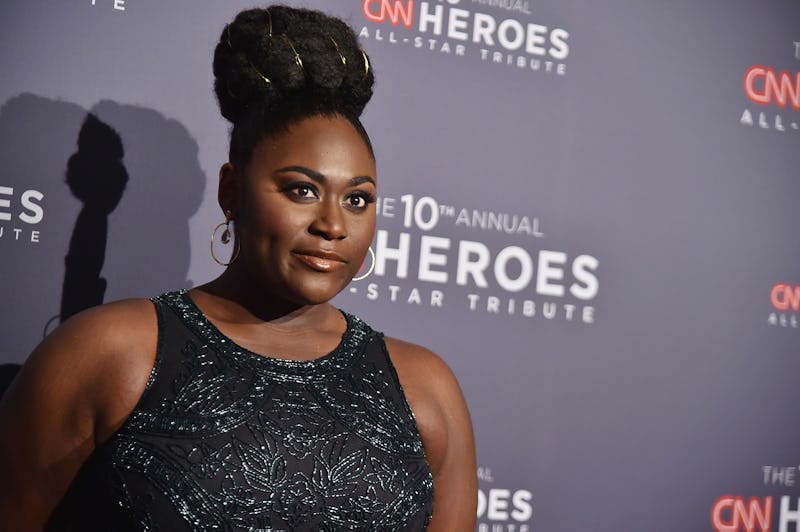 Mike Coppola/Getty Images Entertainment/Getty Images
Focusing on your imperfections is exhausting. You could spend a whole day pointing out your crows feet or your pimples or your cellulite, but one actor thinks it's much easier to just accept yourself as is. Although Danielle Brooks' stretch marks used to be her roadblock on her path to self-acceptance, the Orange Is The New Black star told People magazine she found a new direction by embracing the skin she's in.
She told the publication,
"Sometimes I'll look at myself and be like, 'Dang girl, you got a lot of stretch marks.' But then I'm like, 'That's just the road map of my strength. They remind me of things that I've gone through. I need to just embrace them and celebrate them. For the most part, I find ways to embrace my body."
Those of us who struggle with our body image can learn a thing or two from Brooks. Not only does the 27-year-old deal with her own internal drive to live confidently, but the actor also fends off body-shaming trolls on social media. "Sometimes I can brush it off ... And sometimes it's not always easy to do. But for me, I think it all starts with self, and how you feel about yourself that really matters. It doesn't matter what other people think of you," she told the magazine.
Although most of us don't live in the public eye, as impressionable humans, we're bound to get caught up in the superficial beauty standards that still dominate the entertainment industry and trickle down into our social media feeds. Brooks believes the trick is to look inside to validate yourself. She said,
"I know for a fact that I am beautiful, and what I do know for a fact is that we are spirits, at the end of the day, regardless of how much melanin we have, or how many pimples we have, or how curly or straight our hair is. It's really about what we have inside of us, that makes us who we are."
Brushing off haters who have a unilateral view of beauty will open up your world. Brooks is proof that there's more than one way to look and feel beautiful, and she's intent on sharing her positivity with women of all shapes, shades, and sizes. Body confidence all starts with you.