Danielle From 'RHONJ' Is Experiencing Marriage Trouble, But Wants To Make Things Work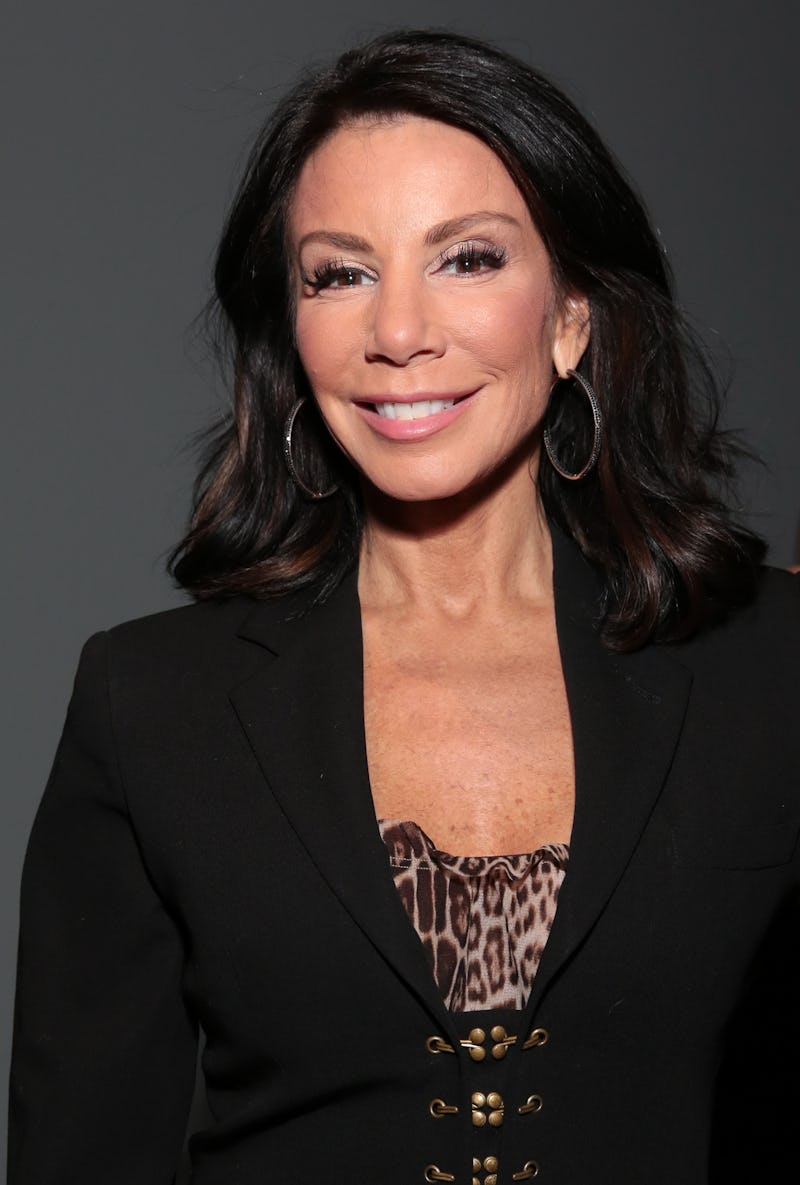 CJ Rivera/Getty Images Entertainment/Getty Images
After just two months together, Real Housewives of New Jersey cast member Danielle Staub is reportedly having difficulties in her new marriage with Marty Caffrey, according to Page Six. Unfortunately, a representative for the OG Jersey Housewife confirmed the news, telling Page Six, "Danielle is having some difficulties with her marriage right now and is hoping everything will work out." Although there may be some trouble, the emphasis seems to be on making things work.
Echoing that sentiment, Danielle's rep tells Bustle in a statement via email:
"Danielle is committed to her marriage, loves her husband, wants to resolve their differences and hopes he feels the same way."
Considering that they just got married on May 5 in the Bahamas, this is pretty surprising news. It wasn't even like it was a low-key ceremony. The big day was filmed for Real Housewives of New Jersey Season 9, according to an article from Us Weekly. Not only that, but Danielle's costars were in her wedding, meaning it's all the more likely to be a major storyline on the show. As Us Weekly reported, Teresa Giudice was Danielle's matron of honor, and Melissa Gorga and Margaret Josephs served as her bridesmaids.
Last season, Danielle was a "Friend of the Housewives" instead of a full-time cast member, so it would make sense for her wedding to be a major storyline since the full-time cast was involved. But will the marriage difficulties be a part of a storyline as well? Fans will have to wait and see.
Hopefully Danielle and Marry will be able to work things out, but fans have also noticed a change in her recent social media activity. Danielle has been very open about her relationship with Marty on social media ever since they got engaged in May 2017. She's shared plenty of photos and videos of the two of them at various events throughout the course of their relationship. The most recent photo that Danielle shared with Marty is from a business dinner on July 17, which wasn't too long ago.
On July 10, she shared a selfie of the two of them spending the day on a boat.
Just two days before that boat selfie, Danielle shared a photo from their lunch date.
One celebration that he didn't appear to attend was Danielle's recent birthday party at her home on Friday, July 27. Is it possible that Danielle is just trying to be more private about her relationship these days? Yes, it is possible, but this wasn't just a gathering with friends. It was his wife's birthday party at their home. His absence from the photos (and possibly the party) was definitely noticeable.
Danielle shared a lot of photos with her party guests, which included her costar Teresa and her daughters Christine Staub and Jillian Staub.
She even shared a big collage with many photos from the party and Marty was missing.
To play devil's advocate here, not being in a photo is not evidence that someone was not present at an event. Maybe Marty took all of those photos? Or he just doesn't want to be in the reality TV spotlight? Those are explanations that would make sense normally. However, there's been some gossip circulating online these days which raises fans' eyebrows.
The website All About the Real Housewives shared a photo from Danielle and Marty's wedding, along with a supposed screenshot from an Instagram comment that they claim Marty made and deleted. Per the screenshot, he wrote, "Sorry things didn't work out baby. You aren't what you pretended to be. Sad." Neither Danielle nor Marty have addressed the comment.
Maybe they're waiting until RHONJ returns for Season 9 to comment on the state of their marriage overall. Either way, it sounds like they're trying to work things out privately. At this time, all fans can do is wait and hope for the best.