Danny Masterson's Ex-Girlfriend Has Accused Him Of "Repeatedly" Raping Her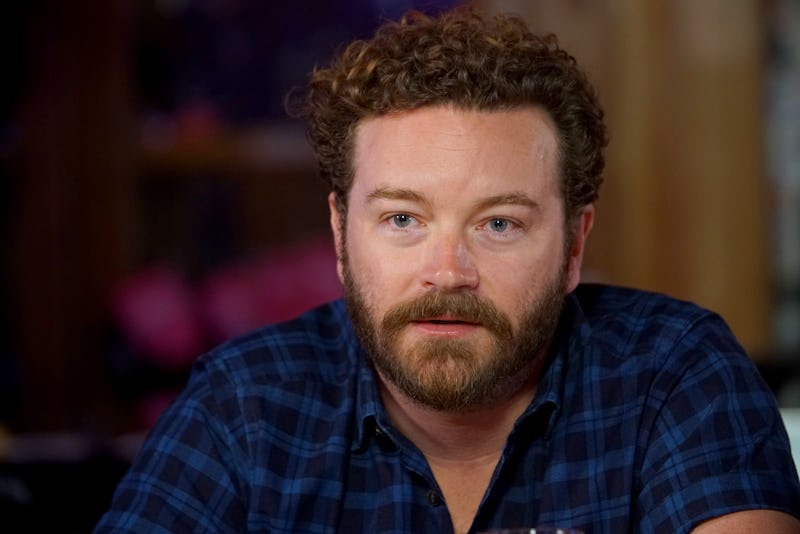 Anna Webber/Getty Images Entertainment/Getty Images
Another woman has come forward to allege that actor Danny Masterson raped her. Bobette Riales, who had previously dated the actor, claimed on Twitter, "Danny Masterson repeatedly raped me." Riales continued, "All I seek is justice and to prevent this from ever happening to anyone else as it has for some time. My truth will be heard. I applaud her strength as well." She then tagged Chrissie Carnell Bixler, who had also accused Masterson of rape, as an article on The Daily Beast notes. Bustle reached out to a rep for Masterson for comment, but did not receive a response at the time of publication. Masterson has previously denied all the other allegations of sexual assault against him.
In reference to the allegations and his recent departure from Netflix's The Ranch, Masterson released the following statement to Bustle through his representative:
I am obviously very disappointed in Netflix's decision to write my character off of The Ranch. From day one, I have denied the outrageous allegations against me. Law enforcement investigated these claims more than 15 years ago and determined them to be without merit. I have never been charged with a crime, let alone convicted of one. In this country, you are presumed innocent until proven guilty. However, in the current climate, it seems as if you are presumed guilty the moment you are accused. I understand and look forward to clearing my name once and for all. In the meantime, I want to express my gratitude to the cast and crew that I've worked so closely with over the past three seasons. I wish them nothing but success. I am also so thankful to the fans that have supported me and continue to do so.
Riales' accusations come after four women, including Bixler, previously accused the actor of rape. The Los Angles Police Department confirmed earlier this year that it was investigating claims made by three women of alleged sexual assaults occuring in the early 2000s, as Variety reported.
After Riales posted her statement, Bixler offered her support on Twitter:
Bixler told The Daily Beast that she "can no longer be silent" in a lengthy statement given before Netflix announced that Masterson would be written off of The Ranch. It reads in part:
I was sick when I read Netflix's statement on continuing with The Ranch and continuing their working relationship with a man who has violently raped and abused so many women.
It continues:
I will NOT shut my mouth when Netflix tries to make us feel like we don't matter. We DO matter. We ARE important. We will see justice for what was done to us, and is continuing to be done to us...and for all those who knew/know and are either actively helping this serial rapist or are choosing to stay silent...YOU don't matter.
Before the streaming service and Masterson severed ties, Netflix released a statement to The Huffington Post in early November after the allegations were reported by the publication a day earlier and almost a year after the accusations were first made public in early 2016 on a site called The Underground Bunker. The statement read: "We are aware of the allegations and the subsequent investigation, and will respond if developments occur."
As Masterson's statement said, the decision was made for his character to be written off of The Ranch, a show in which he starred produced alongside former That '70s Show co-star Ashton Kutcher. Netflix ultimately decided not to move forward with him on the program in early December and followed up on their previous statement. A spokesperson for Netflix released the following statement to The Huffington Post:
As a result of ongoing discussions, Netflix and the producers have written Danny Masterson out of ′The Ranch.′ Yesterday was his last day on the show, and production will resume in early 2018 without him.
If you or someone you know has been sexually assaulted, call the National Sexual Assault Telephone Hotline at 800-656-HOPE (4673) or visit online.rainn.org.