Debra Messing's Lovely Tribute To Debbie Reynolds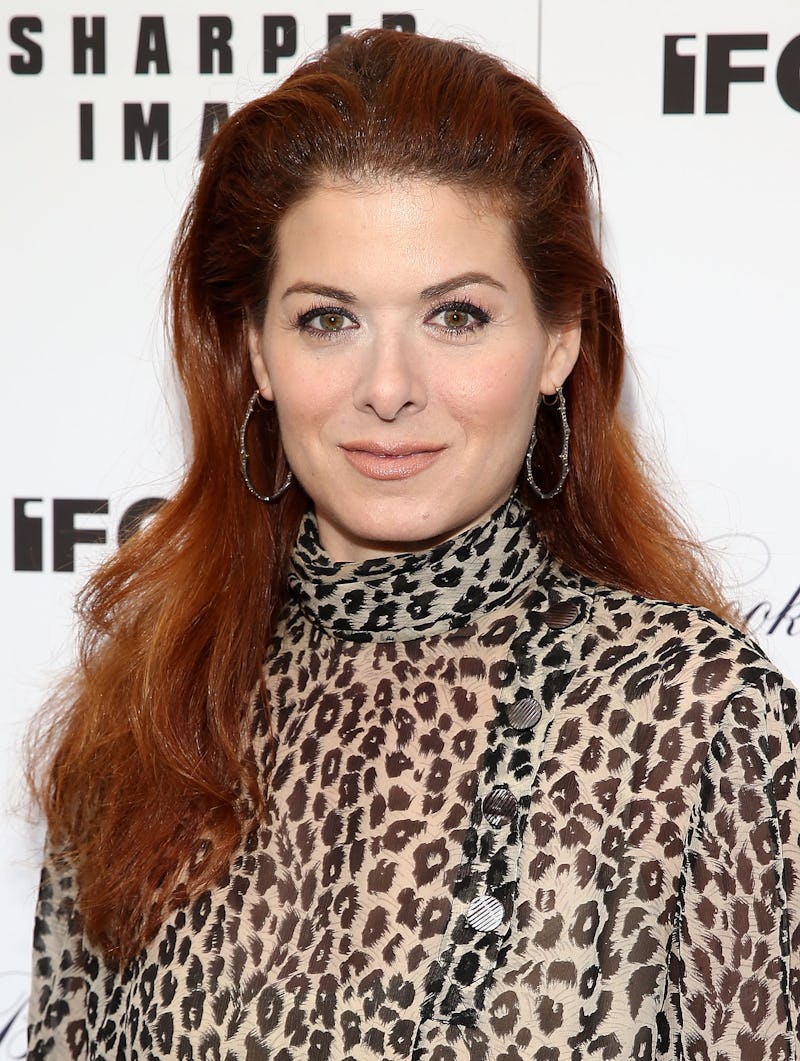 Astrid Stawiarz/Getty Images Entertainment/Getty Images
After the tragic death of legendary actor Carrie Fisher and the death of her equally legendary mother Debbie Reynolds on the 27th and 28th of December, dozens of tributes have poured in to honor and remember the mother and daughter who were both revolutionaries in their own rights in Hollywood. Many of their costars and admirers in Hollywood came forward with wonderful stories about these wonderful women. Last week, after her passing on the 28th, Debra Messing paid tribute to Debbie Reynolds on Twitter. Reynolds played Messing's character Grace's mother, Bobbi Adler, on her hit sitcom Will & Grace in episodes airing between 1999 to 2006. "So heartsick," Messing tweeted. "She was my 'mom' for years and I loved her dearly." On Thursday, Jan. 5 Messing gave a lovely, longer tribute to Reynolds in an "as told to" for The Hollywood Reporter, in which she remembers how Reynolds lit up the set of Will & Grace.
In her piece, Messing remembers both Reynolds' "old-school professionalism" and her generosity of spirit (and, naturally, how much Reynolds adored her daughter). Speaking about their first meeting in the dressing room, Messing says she was "starstruck," but Reynolds was open to her excitement. "Debbie was very tender, yet bigger than life. She's effervescent, playful, boisterous, and really an old-school dame," Messing says.
Over the years during filming, Messing says she and Reynolds would sit down and talk about motherhood, performing, and the trials and tribulations of being a woman in Hollywood. Messing remembers the lightness that Reynolds brought to the set:
On set, she really would go from performance mode — a time when she knew people were watching her — to personal mode, opening up about being on the road and dancing. She joked that she had to work because her ex-husband stole all of her money — hoofing it around the country to make money and she was never going to stop. Suddenly, she'd start dancing right in front of everybody on the way to the craft service table. She knew that she was bringing joy to the people on set — that was her little gift to people who might be too shy to talk to her.
Messing also remembers the advice that Reynolds gave her about being a working actor and a mother at the same time: "This is your mission...you have to do this. You also have to be a mom. We do the best we can every day."
The sweetest detail of their time together at Will & Grace, and perhaps the most indicative of Reynolds' way of doing things, is that she insisted on working closely with the hair designer to make sure that her wig matched the exact shade of red as Messing's hair. "She didn't want it to be off and that was very important to her," Messing says. "That's who she was and who she chose to remain."
Messing was lucky enough to know and work with both Reynolds and Fisher. Remembering the sitcom pilot that she and Fisher filmed, Messing says that Fisher was "hilarious in a different way" from her mother. "She thanked me for keeping her mom busy," Messing says. '"Thanks for taking her off my hands.'"
Like many others, Messing says that she truly believes that Reynolds left this Earth to go be with her daughter, who she loved more than anything in the world.