This Old Video Of DeMario Jackson Meeting Britney Spears Will Make You Cringe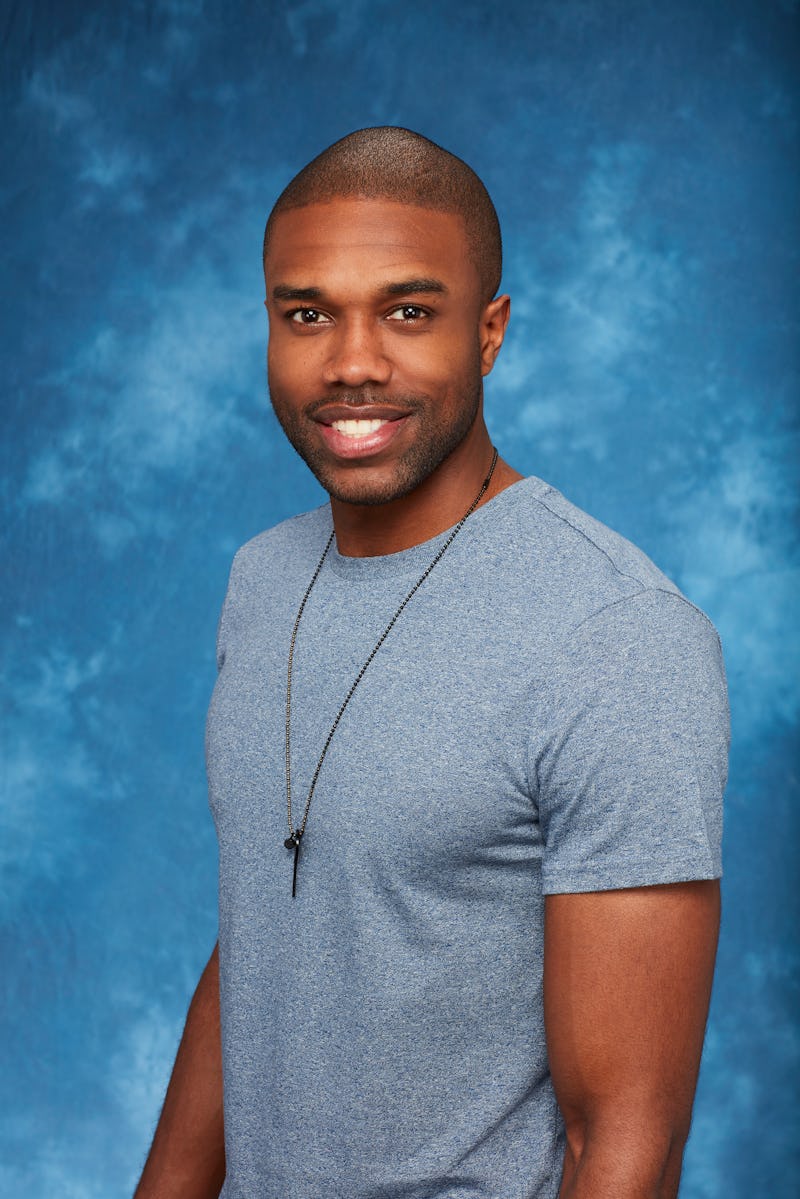 Craig Sjodin/ABC
Before he made a name for himself on The Bachelorette and Bachelor in Paradise, DeMario Jackson was meeting Britney Spears. In a 2008 video shared by X17 Online, Spears is shown being followed by paparazzi after doing some grocery shopping in Los Angeles. While putting groceries in her car, Jackson showed up and persistently asked the singer out. At first, only his voice can be heard, but then soon enough the now famous reality star appeared on camera.
Around the 2:20 mark, Jackson can be heard saying to Spears, "Britney, f*ck it, you need a black dude. Real talk!" To that, the 35-year-old musician responded, "I need a black dude? I like black dudes. You guys are cool."
Their conversation didn't stop there, as Jackson tried really hard to give his number to Spears. "Take down my number, I'm dead serious. Call me right now — real talk, I'm f*cking dead serious." The Glory artist asked him for his name and he said, "My name is DeMario Jackson. I'm an up-and-coming actor. I want to be like you. I want everybody to see me on TV. Real talk. You're dope." Well, Bachelor Nation fans have certainly watched Jackson on TV, but it's clear that "up-and-coming actor thing" didn't really work out. It's also appropriate that Jackson turned meeting Spears into a moment all about himself — and his future fame that he was pretty confident about.
He proceeded to give Spears his Myspace URL (for real) and also a hug. "Can I have a hug? Can I just have a hug for TV?" he asked her before the two hugged awkwardly. Jackson then added, "You should really take down my number. Like, you know what I'm saying? We should f*cking hang out." Spears didn't seem to keen on the idea, because as she walked around to the other side of her car to get into the driver's seat she reacted in a way that looked a little uncomfortable.
Seriously, just take a look at her face here. The expression says it all.
Spears is really nice to both Jackson and the paparazzi, but it sure looks like the "Toxic" singer just wanted to escape the situation by climbing into her car and driving away. Of course, neither Jackson nor the photogs made that easy for her. Poor, Brit Brit. She couldn't even go grocery shopping without being hounded by paparazzi and a random stranger wanting her phone number.
It's unclear exactly why Jackson was hanging around. Bustle has reached out to his rep for clarification, but did not receive a response at the time of publication.
Overall, it is such a strange moment and one that, thanks to Jackson, will probably make you cringe.