Demi Lovato Celebrates Being 5 Years Sober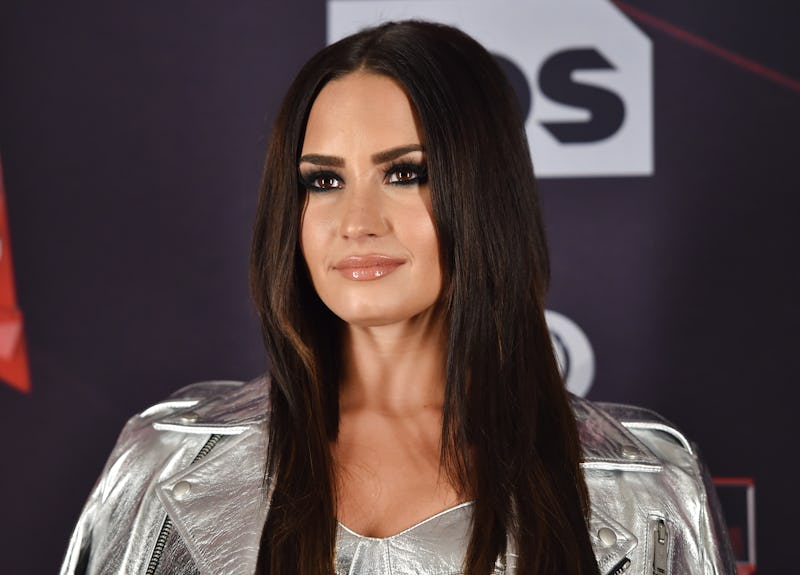 Alberto E. Rodriguez/Getty Images Entertainment/Getty Images
As shocking as it is to watch a seemingly perfect celebrity break down, it's far more satisfying to watch them rise again. After her hard-fought battle with addiction, actor and singer Demi Lovato celebrated five years of sobriety with a heartfelt Instagram post on Wednesday, March 15. The "Skyscraper" singer posted a photo from her 12 Steps AA Companion — Alcoholics Anonymous' app — along with a revealing caption about how hard it can be to resist relapsing. "So grateful. It's been quite the journey. So many ups and downs. So many times I wanted to relapse but sat on my hands and begged God to relieve the obsession." Lovato went on to thank God, her family, and her friends for supporting her throughout her struggles.
The Camp Rock star entered rehab in 2010 for "emotional and physical issues," according to Us Weekly. She subsequently learned she had bipolar disorder and later revealed she battled an eating disorder. In 2013, Lovato told Access Hollywood that during the thick of her addiction she "couldn't go 30 minutes to an hour without cocaine." She admitted on the entertainment show that she became a master of manipulation "so that everything looked OK on the outside." Yet, she realized she reached rock bottom after throwing up from drinking a Sprite bottle filled with vodka at 9 a.m. at 19 years old.
"I think at 19 years old, I had a moment where I was like, 'Oh my God... that is alcoholic behavior.'" she said. "[It's] no longer, I'm young and rebellious and out having fun. It was, wow, I'm one of those people."
These days, Lovato is back on top putting out hits such as "Stone Cold" and raising awareness about and destigmatizing mental illness. She served as executive producer for the mental health documentary Beyond Silence.
After finding her strength to leave her secrecy, manipulation, and self-destructive behavior behind, Lovato wrote on Instagram that she's reemerged stronger than ever. "I'm so proud of myself but I couldn't have done it without my higher power (God), my family, friends, and everyone else who supported me. Feeling humbled and joyful today. Thank you guys for sticking by my side and believing in me."