Denmark Charges 1,004 People For Sharing Teenage Sex Videos On Facebook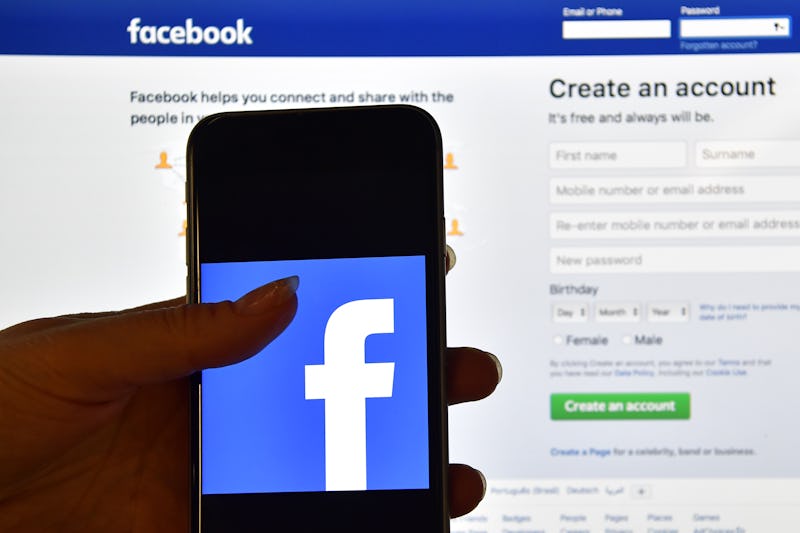 Carl Court/Getty Images News/Getty Images
Danish authorities have brought a case against just over 1,000 people for sharing sexually explicit videos of teens on Facebook Messenger. The charge is for distribution of child pornography and could result in prison sentences, marking a big step in Denmark's attempts to fight the distribution of sexual content being posted online without consent.
Police received a tip-off from Facebook about the illegal content. In this case, those shown in the videos were just 15, and those charged with posting and sharing the files range in age from 15 to their 20s. Some 14-year-olds who shared the files were not charged. Approximately 800 of the 1,004 charged individuals are men.
Many of the accused shared an image and the two videos — one was 50 seconds and another nine seconds — just once or a few times. Others shared them hundreds of times, Danish National Police contend.
Police inspector Lau Thygesen from North Zealand Police said in a press release, written in Danish, that sharing of such materials "must be stopped":
It's a very big and complex matter that has taken a long time to investigate. Not least because of the large number of charged. We have taken the case very seriously as it has major implications for those involved when such material is spread.
The police in Denmark are allowed to assign an initial arresting charge, but then it's up to prosecutors to continue with the child pornography violation of the criminal code — or to change the charge. In Denmark, even if those in the explicit image and videos were 18, sharing the files would still be illegal without their consent.
The Danish government moved to strengthen the punishment for this crime in 2017 after several public cases of revenge porn drew widespread attention.
In this case, the couple in the video was reportedly taped by friends at a party. The girl in the video said the friends initially blackmailed her with the video and then spread it online. Those two friends have already been fined for their role in the matter.
"We want to give out a warning to young people: think about what you're doing," Flemming Kjaerside, police superintendent for Denmark's National Crime Center, told Bloomberg News. "Don't ever share sex videos. It can have consequences for the victims and also for those distributing. We really hope that it is an eyeopener for young people, that they should be careful in the digital world about what you should do."
As for Facebook's involvement, a spokesperson for the social media giant told CNN that they have zero tolerance for such sharing of images:
Our systems run in the background and automatically remove and report intimate content involving children to (the National Centre for Missing and Exploited Children) in the U.S., who in turn will review and dispatch the relevant information to the right law enforcement agencies across the globe.
The New York Times spoke with Danish journalist Emma Holten, who was a victim of revenge porn four years ago. She decided to do her own nude photo shoot in response and has been an activist on the issue ever since.
"Four years ago, I would have felt sorry for them," she told the Times. "Back then you could have argued that they were not aware of that it was illegal, but today they know."
To help prevent this from happening again, Facebook rolled out a program in November that could block this type of content from being sent out in the first place.