Denzel Washington's Wife Is An Actor Herself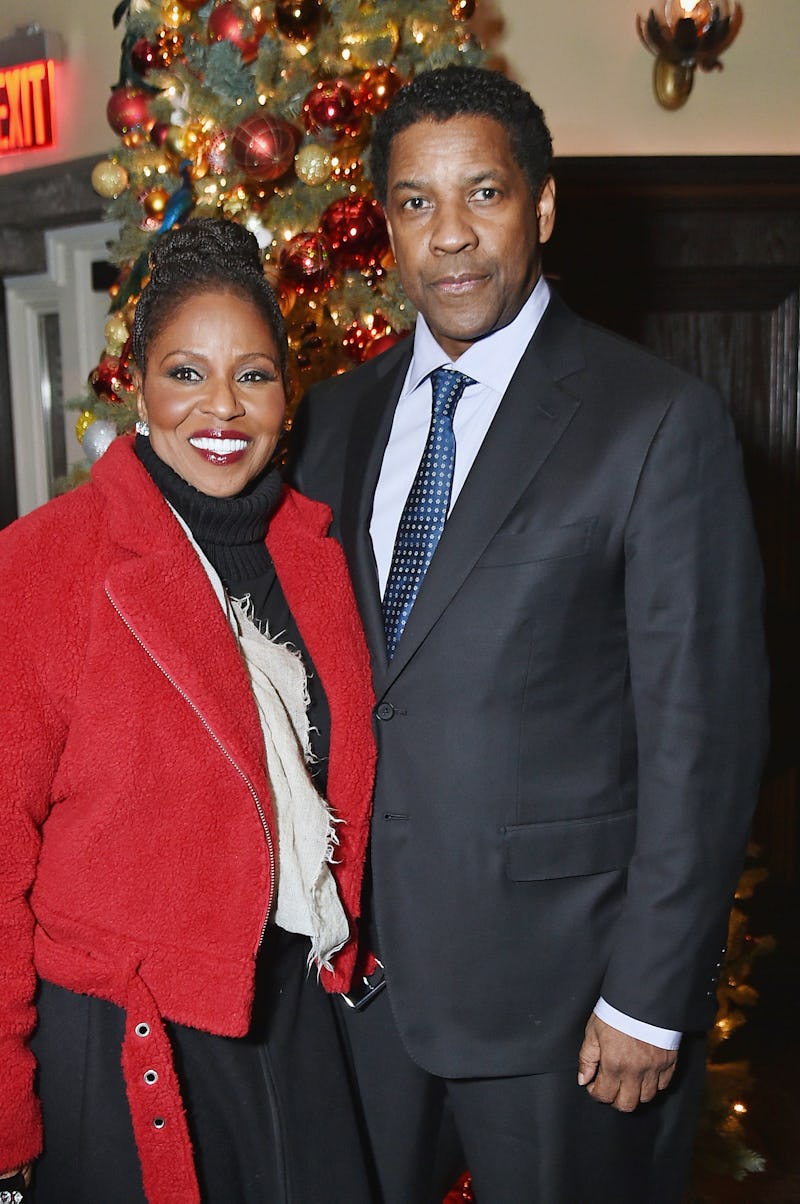 Mike Coppola/Getty Images Entertainment/Getty Images
Denzel Washington is nominated for a Golden Globe for Best Actor for his lead role as Troy Maxson in the August Wilson play-turned movie Fences, in which the brilliant Viola Davis plays his long-suffering wife, Rose. In real life, Denzel has also been married for many years, but quite happily, to a wonderful woman. Denzel Washington married wife Pauletta Washington (née Pearson) in 1983. And though he has been one of the biggest movie stars in the world in the decades they've been together, Pauletta has stayed more under the radar to raise their big family. But, she has recently gone back to the stage, so the world will be seeing more of her.
Pauletta and Denzel met on the set of Wilma, a television film in 1977. In an interview with Wendy Williams in 2011, Pauletta discussed why she put her career on hold when they married: "When I became pregnant, I had such a stable childhood... coming home and seeing my mom. I wanted to be home and create a home," she said. That first child she was pregnant with was John David Washington, who was briefly a football player and is now an actor. The couple have had three more children since: Katia, Olivia, and Malcolm.
In that same interview, Pauletta also told Williams that she wouldn't consider herself an actor, but rather a musician (even though at the time she was there to promote an off-Broadway show she was doing).
Since then, she has gone back to the stage. In November 2016, she appeared in a production of a play called Autumn, which was about race, class, gentrification and family — a very timely piece. Talking to The Root, she discussed her role as a strong, powerful woman, the first lady to a mayor of an unnamed city. Pauletta also had high praise for Denzel's Fences, saying that it gave her chills.
Since her IMDb shows Pauletta has some projects in the pipeline herself, the Washingtons could become a double threat in Hollywood very soon.