This Badass Female Detective Is Getting Her Own Show & Here's Why You'll Want To Watch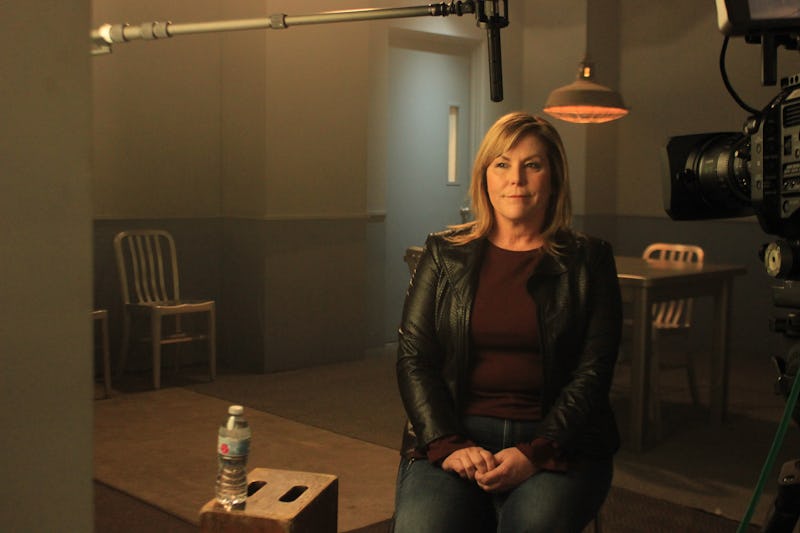 Investigation Discovery
In 1985, when 23-year-old Detective Lindy Gligorijevic joined the LAPD, she said the male-led force didn't even have female locker rooms, according to the Visalia Times Delta. But the lack of women in the police force never stopped her, and she's made a career out of finding justice for crime victims in her 30+ years in the field. Now, Investigation Discovery is having Lindy Gligorijevic delve back into some of her most notorious cases, to reveal how she solved them, got killers to confess, and brought closure to grieving families. The Killer Closer premieres Friday, Aug. 10 at 10 p.m. ET, but you should get acquainted with Detective Gligorijevic now, because she's an awesome woman.
According to the show's synopsis, Gligorijevic worked on the homicide unit for the LAPD. She joined the force as a 23-year-old single mother and spent 18 years with the LAPD, according to her LinkedIn. Then she moved over to the crime investigation team at the Tulare County, California District Attorney's Office. She's been there since 2007, according to her LinkedIn, and got promoted to chief investigator in 2015.
In between solving crimes, Gligorijevic also started to write a fictional series of books based on her time in the LAPD. She told the Visalia Times Delta that she intentionally made her lead character a female detective to break out of the true crime cliches. "I wanted to put a twist on it," Gligorijevic said. "The men in [crime novels] were often alcoholics, divorced or dating a hooker with a heart of gold." By contrast, Gligorijevic's lead is a woman named Shea, whose worked in the LAPD for 10 years and is known for solving the hard cases and refusing to back down. Gligorijevic has a 12-book plan and has published two of the series so far: Hold Fast and Bell Lap.
Gligorijevic didn't originally intend to become a cop, but with a child to care for she wanted to pick a stable career. She picked the police force after taking an LAPD-lead criminal justice class, per the Visalia Times Delta. "I always say, I'm an author and artist who happens to be a cop," she told the outlet.
But it's her career as a cop that will be explored in Killer Closer. According to Den of Geek, Gligorijevic's experience ran the gamut in the force, and she investigated everything from robberies, rapes, domestic violence, and homicides. As for her series, it will be mostly focused on her time in the homicide unit per the episode synopsis which reads:
In the shadow of the Hollywood sign, on the outskirts of Los Angeles, are the city's roughest neighborhoods. In the late 1990s, LAPD's Foothill Homicide Unit investigated hundreds of murders, but only Detective Lindy Gligorijevic was dubbed "the killer closer." Driven by the need to give her victims a voice, Detective Gligorijevic revisits her most shocking cases with the Foothill Homicide Unit in Investigation Discovery's all-new series, The Killer Closer. Detailing how she solved each crime, and revealing how she convinced the most cold-blooded killers to confess, Detective Gligorijevic knows she can't bring closure to someone who's lost a loved one to murder, but she'll stop at nothing to get them justice.
Catch it every Friday at 10 p.m. on Investigation Discovery.