Dev Patel Set An Oscars Record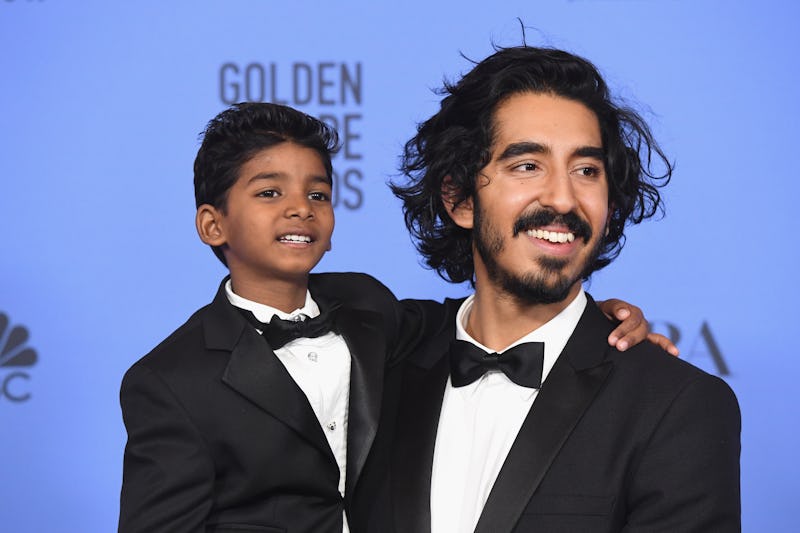 Kevin Winter/Getty Images Entertainment/Getty Images
This year's Academy Awards broke a two-year streak of all-white acting nominees. In fact, there is a record-tying seven actors of color nominated. However, don't let yourself think that diversity in Hollywood has been solved. Dev Patel is the third Indian actor to be nominated for an Oscar, ever. That's exciting for him but sobering overall, if you ask me.
The only other former nominees are Ben Kingsley, who won in 1983 for Ghandi and was last nominated for House of Sand and Fog in 2004 with two other nods, and Merle Oberon in 1934. Patel, who is up for Best Actor this year for Lion, was not even nominated for Slumdog Millionaire, which won Best Picture in 2009.
Indian filmmakers have received awards and nominations in other categories. The first Indian person to win an Academy Award was Bhanu Athaiya, the costume designer for Ghandi. M. Night Shyamalan got two nominations for The Sixth Sense, and composer A.R. Raiman has four nominations and two wins for Slumdog Millionaire. Director Mira Nair was nominated for Best Foreign Language film in 1989. She directed 2016's Queen of Katwe, which never got the awards season heat that it deserved. Satyajit Ray received an honorary Oscar in 2013 for his contributions to film.
Clealry there are so many talented Indian and Asian actors working in Hollywood, and yet diversity at Awards Season is still a hurdle. Hopefully, as films become more representative and inclusive, this trend will continue and even improve so that we no longer have to see just three noms as a marker of success.