No, Taylor Swift & Zayn Malik Didn't Date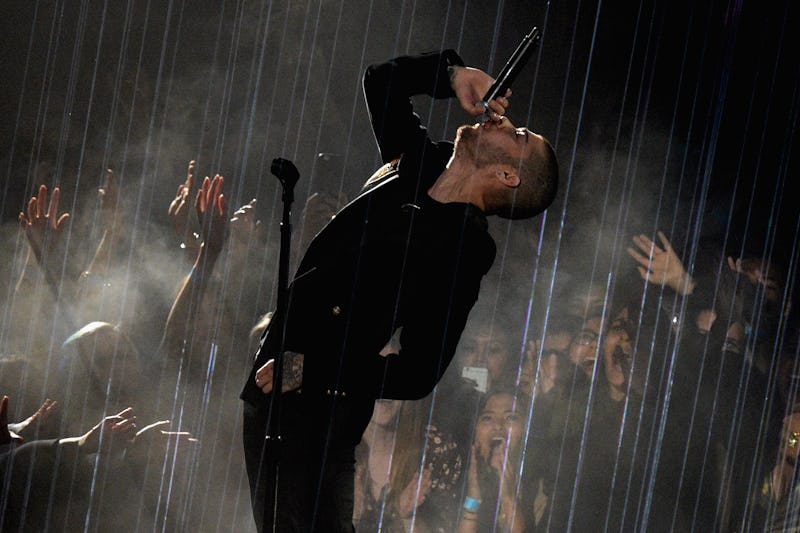 Jason Kempin/Getty Images Entertainment/Getty Images
If you listen to the radio, you've probably heard "I Don't Want To Live Forever" in all of its falsetto-filled glory at least a few times by now. The unexpected collaboration, however, makes some fans wonder if a history exists between its singers. So the question du jour is, did Taylor Swift and Zayn Malik ever date?
Well, not exactly. Rumors did go around back in 2013 that before she dated Malik's ex-bandmate Harry Styles, Swift had allegedly been interested in Zayn, Life & Style reported. The magazine said that a friend of Swift's claimed the singer supposedly "swooped in on Harry" when Malik allegedly turned her down. Swift's representatives firmly denied the story.
Seeing as Malik is currently dating one of Swift's best friends, model Gigi Hadid, it'd probably make hangouts really awkward if that had actually happened. Then again it'd probably be more awkward if the rumors were true and Zayn was still spending a lot of time with Harry Styles. You know, there was that whole thing that happened at the VMAs where Swift seemed to call Styles out while accepting an award. "I also want to thank the person who inspired this song because he knows exactly who he is, because now I've got one of these," Taylor said as the camera turned towards One Direction.
In 2015, Malik did get into an argument with Swift's ex, Calvin Harris, on Twitter, supposedly because Zayn seemed to critique Taylor's stance on streaming in a now-deleted tweet. While the feud got a little heated (Zayn at one point told Harris, "calm your knickers before them dentures fall out"), it ended with Harris seeming to apologize.
Of course that's all water under the bridge now that Malik and Swift have released their sultry collaboration. Apparently before collaborating the two got to chat at Hadid's house, according to Dazed magazine. In an interview, Malik told Dazed, "I spoke a bit to Taylor. At Gigi's house, we briefly spoke, and she told me she really enjoyed the album. It was nice to get some feedback. She said she thought I was cool, and I kind of blushed a bit and didn't know how to take it." And now they're singing on the same track.
"I Don't Want To Live Forever" appears on the Fifty Shades Darker soundtrack. The music video features Zayn and Taylor in a turbulent relationship reminiscent of the film. We'll have to wait and see if the two are set to perform a live version anytime soon.