Dina Mazno & Her Boyfriend Were Reportedly Robbed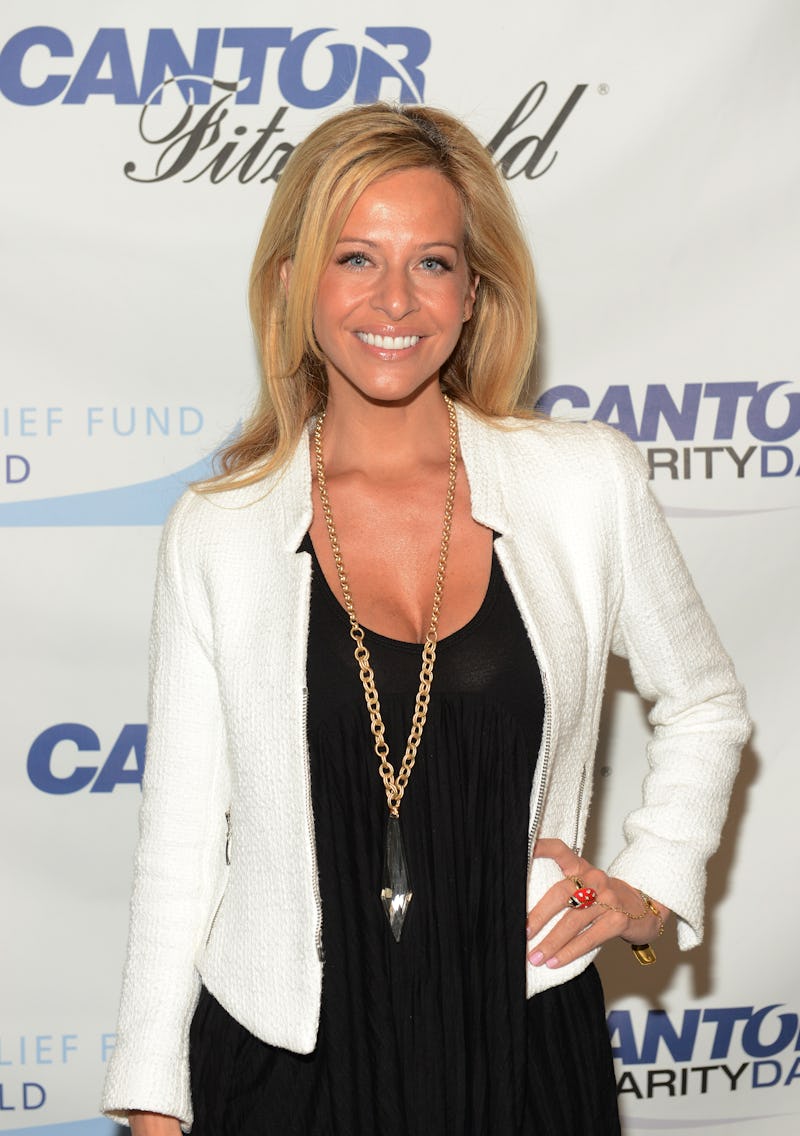 Noam Galai/Getty Images Entertainment/Getty Images
Former Real Housewives of New Jersey star Dina Manzo was robbed, alongside her boyfriend, Dave Cantin, their attorney confirmed to Bustle. "Dina and David are obviously shaken up from the traumatic and violent home invasion and robbery," their attorney said. "No one should ever have to go through what they did. They are grateful to law enforcement and the other emergency responders and appreciate everyone's concern and well-wishes."
NBC 4 New York reported Monday that Manzo and Cantin were robbed and physically attacked in Holmdel Township, New Jersey on Saturday, May 13. The news outlet described the incident as "a brutal weekend home invasion." Per sources and law enforcement officers who spoke with NBC 4, Manzo and Cantin encountered two masked individuals inside their home. Reportedly, the assailants punched the Bravolebrity and beat Cantin with a baseball bat.
Sources also told the outlet that the couple was reportedly bound together. According to NBC 4 New York, prosecutors for the case said that cash and jewelry were stolen before the assailants fled the scene. Officials also said that Manzo and Cantin were treated for facial injuries and don't seem to be suffering from any other injuries.
At the time of NBC News 4's initial report, Manzo and Cantin's identities weren't released by officials. However, sources reportedly confirmed to the outlet that they were indeed the couple attacked.
The Holmdel Township Police Department also shared a press release Monday detailing that officers answered a call reporting a home invasion robbery. The press release did not release Manzo and Cantin's names, but only referred to them as a 37-year-old male and a 46-year-old female. The press release also reported, "The male victim was struck several times with a baseball bat by one of the assailants. The female victim was punched multiple times by the other assailant. The two victims were then bound together within the home." The Holmdel Township police also stated that there were "two assailants" who stole personal property, including money and jewelry.
As stated in the press release, Manzo and Cantin somehow freed themselves before Cantin called the police. Per police officials, the couple has been released from the hospital, but Cantin "suffered significant facial injuries, including a broken nose" and Manzo was "treated for facial injuries."
A joint investigation between the Holmdel Police and the Monmouth County Prosecutor's Office has been launched.