Disney's Fashion Design Series Is A Must-See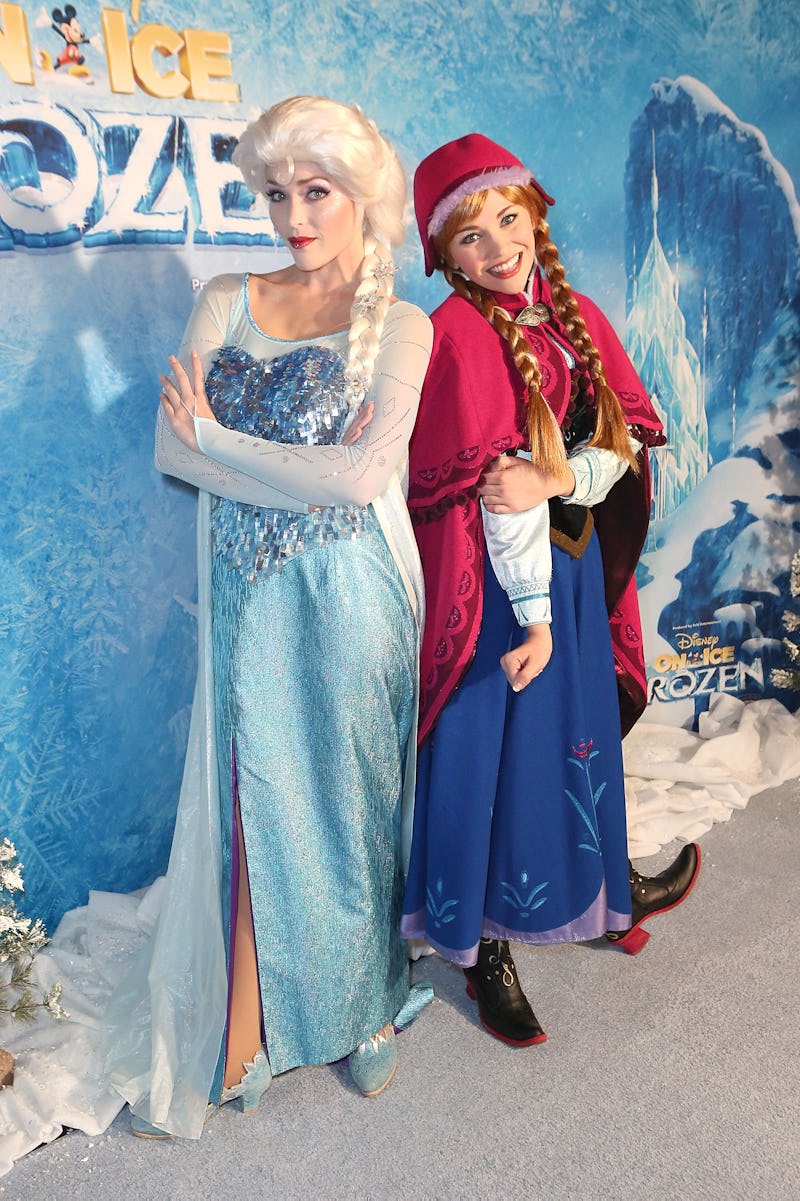 Ari Perilstein/Getty Images Entertainment/Getty Images
Looking for a new show to marathon? Disney has you covered. According to Teen Vogue, Disney Digital Network created a design competition, and it's all about bringing Frozen to life. Basically, your two favorite things are joining forces in a major way. Oh, and you don't have to watch it on the Disney Channel, either. Here's everything you need to know, so you don't miss a single fashionable moment.
There are plenty of Disney fashion items out there, but this is changing the game. According to the trailer, Disney Design Challenge: Frozen Fashion aims to blend the animated movie and the Los Angeles fashion scene into one wearable concept. The show will feature student designers at the Otis College of Art and Design and be hosted by fashion blogger Candy Washington, Teen Vogue reports. Think of it as Project Runway-meets-Disney-meets-street style. There will be three winners who will each receive a scholarship and get to see their designs up for sale on an online shop.
Oh, and it's all available on YouTube — talk about easy access! According to the trailer, Disney Design Challenge airs on June 16 on the Disney Style YouTube page. There's no word on how long the episodes or the season will be. Either way, this is pretty darn exciting.
The top looks from the three winning designers will be sold at Nineteenth Amendment, an online shopping spot featuring independent designers. I'd say that's a win for everyone involved.
Don't think that this means costume-y outfits, though From the first look at the show it seems these designs are trendy items that you want to wear around town. The trailer shows the designers putting together mood boards of their most inspiring looks and designing real, wearable outfits based off of it.
If you can't wait to get your hands on the student-designed line, there are plenty of other Frozen fashion options for you. From lookalike designs to inspired dresses, these outfits will definitely hold you over until the Disney Design Challenge winner is chosen.
1. Ice Princess Design
Adult Ice Princess Dress, $46.26, etsy.com
This might not be splattered with Frozen characters, but true fans will see the connection.
2. Snowflake Skater Dress
Frozen Ice Queen Dress, $32.99, etsy.com
Flakes on flakes on flakes.
3. Color Blocked One-Piece
Adult Elsa Skater Dress, $51, etsy.com
You can rock the Elsa-inspired outfit even in the summer.
4. Frozen-ish Print
Frozen Elsa Skater Dress, $32.99, etsy.com
If this print doesn't scream "Frozen," then I don't know what does.
5. Wearable Costume
Adult Princess Ana Dress, $46.26, etsy.com
A literal yet wearable interpretation all at the same time.
6. Princess-Printed
Ana And Else Frozen Strapless Dress, $19, etsy.com
Wear your love for the movie right on your sleeve, err, dress.
7. Bold Skater Skirt
Frozen Ana Inspired Skater Dress, $32.99, etsy.com
This is another print that will instantly be recognized among fans.
Mark your calendars, my friends. Because this is one design challenge that you won't want to miss.