This Little Detail About The Winter Olympics Coaches Is Actually Kind Of Sad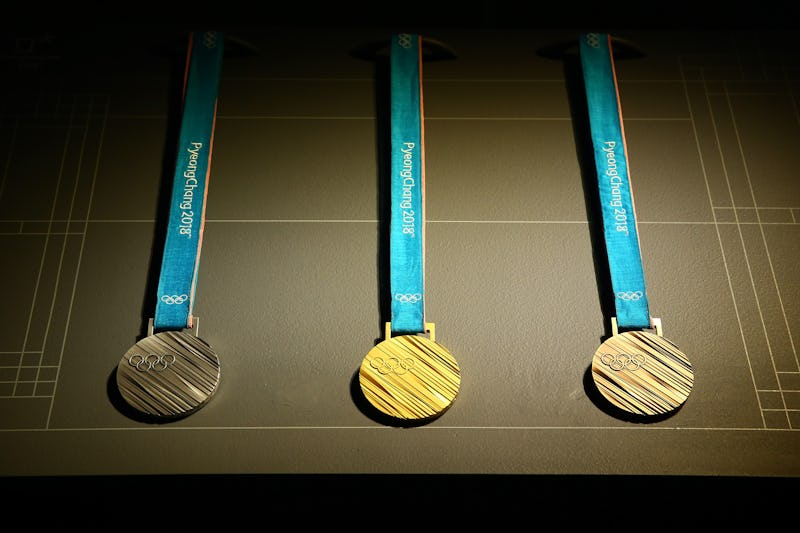 Mike Stobe/Getty Images Sport/Getty Images
After two unsuccessful bids to host the Winter Olympics, South Korea is finally hosting the Games this year. The Winter Olympics promise to be an important event on the world stage, particularly because North Korea is planning to send a delegation. However, the Olympics are more than just a way for countries to come together; they are important opportunities for athletes and their coaches who spend years training together. Athletes will obviously receive medals if they outperform the rest — but will coaches at the Winter Olympics get medals, too?
Unfortunately, though athletes frequently credit their victories in the Olympics to those who train them, their coaches do not receive medals from the International Olympic Committee. Even if an athlete or their team wins a gold medal, a coach may have eternal bragging rights for getting them to that victory but will generally not receive a tangible reminder of it. This applies to the Winter Olympics, as with all Olympic Games that are facilitated by the IOC.
However, there are some extremely exceptional cases in which an Olympic coach may receive a medal. For example, in 1980, Herb Brooks received a gold medal after coaching the U.S. men's hockey team to what has since been described as the biggest upset in sports history. The IOC had some extra gold medals in case there was ever a tie, so Olympic organizers presented Brooks with one of them to honor his feat.
Although the IOC does not award medals to coaches, individual countries may reward their coaches in different ways. According to Yahoo! Sports, American Olympic athletes are permitted to give the Order of Ikkos — a small silver medal — to coaches or others they believe have played an important role in their athletic careers. The U.S. Olympic Committee established the Order of Ikkos before the 2008 Olympics in Beijing, and named the medal after the first recorded Olympic coach in Ancient Greece, according to The New York Times. The U.S.O.C. holds a medal ceremony for Olympic and Paralympic coaches in order to mark the distribution of the Order of Ikkos.
As Yahoo! Sports pointed out, giving medals to coaches has the potential to quickly become controversial. Would a coach for a team sport like basketball get a single medal? Would the coach for an individual athlete get all the same medals their athletes receive — meaning that Michael Phelps' coach, Bob Bowman, would have received 28 medals? And what about other people who contribute to an athlete's success and well-being, like their physicians or assistants?
While the Olympic Games still do not give medals to coaches, there are a number of professional sporting events that do, such as the world track and field championships and the Champions League — a soccer competition between premier clubs. This is not a trend that the IOC has seen fit to adopt quite yet, however.
But things could change for coaches starting with the 2024 Summer Olympics in Paris. A French designer named Philippe Starck has designed prototype medals for the 2024 Games. They look like your typical medals — gold, silver, and bronze — except for the fact that they can be divided into four parts. The idea behind this, according to Starck, is that "now more than ever, we don't win alone."
"This is a really good reward for team spirit," Starck said.