"Do Work" Will Live On After Big Black's Death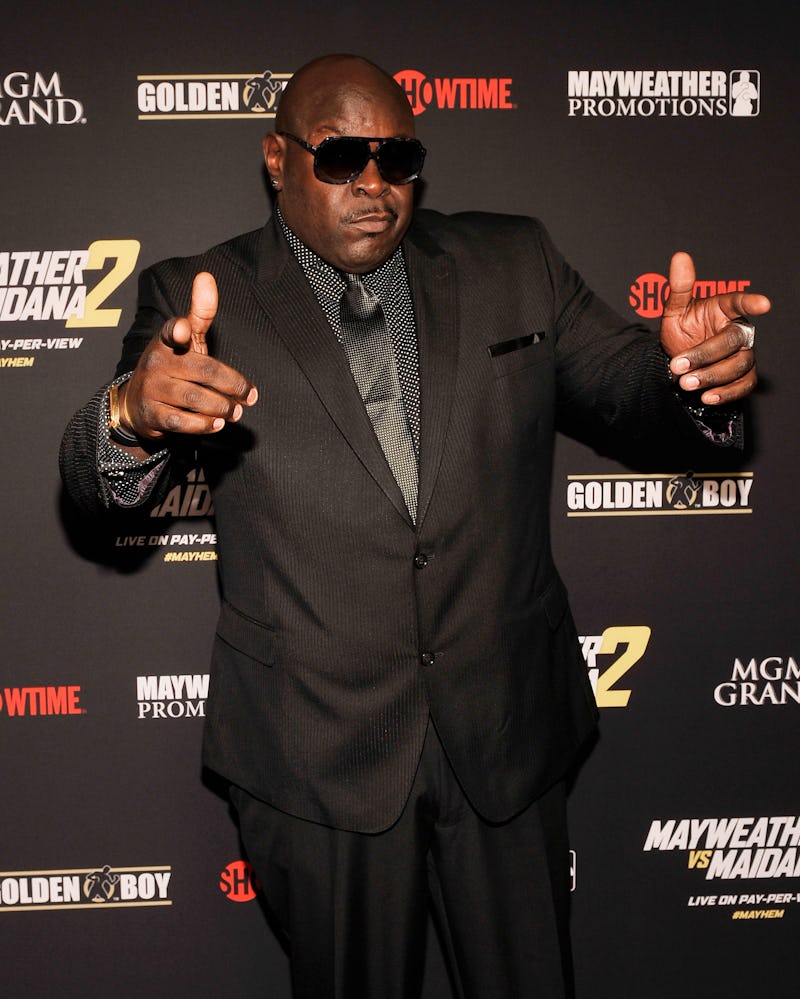 David Becker/Getty Images Entertainment/Getty Images
No one on MTV's hit show Rob & Big knew how to make an entrance quite like Christopher "Big Black" Boykin. Whether he was sporting an afro to travel back in time or working a thong to become his stripper alter ego "Black Lavender," Boykin was hard to miss. Boykin died on Tuesday, May 9 of a heart attack at age 45, according to People, but his legacy goes beyond begrudgingly participating in Rob Dyrdek's harebrained schemes or making people laugh.
Aside from the former security guard's 6-foot-6 stature and wide frame, the more sensible member of the comedic duo inspired young viewers, myself included, to handle our business with two simple words: "Do work." By encouraging Dyrdek and his crew to "do work," Boykin was not only creating a trademark for himself, but also forming a mantra for how to live your best life.
Fans of Rob & Big will fondly remember the time Dyrdek pressured Boykin to try skateboarding down a ramp during the first season. Armed with pillows and duct tape for padding, as well as a football helmet to protect his head, the bodyguard cried, "DO WORK!" before taking off, falling flat on his back, and laughing at his pain. Boykin's modern equivalent of "Carpe Diem" went on to be his signature throughout the show's 2006 - 2008 run.
During a 2006 interview with MTV, Dyrdek credited Boykin for coining the phrase. The skateboarder explained that he and Boykin applied the motto to their daily lives to keep themselves motivated. "It's just one of those universal things," Dyrdek said, "When it's time to get down to business, it's time to 'do work.'"
In the 2-minute clip, Boykin proudly declares "I do work" before digging into a plate of food. He cheers for Dyrdek to "do work" during a skateboarding session. The pair also chant "do work" in a huddle with a group of young kids before playing carnival games.
During Rob & Big's three-year run, Boykin started a clothing line in 2007 named after his playful motto, thus giving fans the ability to further live the "do work" lifestyle. Although Boykin jokingly applied "do work" to every imaginable scenario from sex to snacking, the simple slogan embodied his work ethic, complemented his zest for life, and strengthened his brotherhood with Dyrdek. As Rob & Big came and went, Boykin did work until his last day. The larger than life star gave audiences entertainment and encouragement. Most of all, he taught viewers that while doing work can sometimes be a chore, there's always an opportunity to make it fun.