Prince Harry May Not Be That Into 'Suits'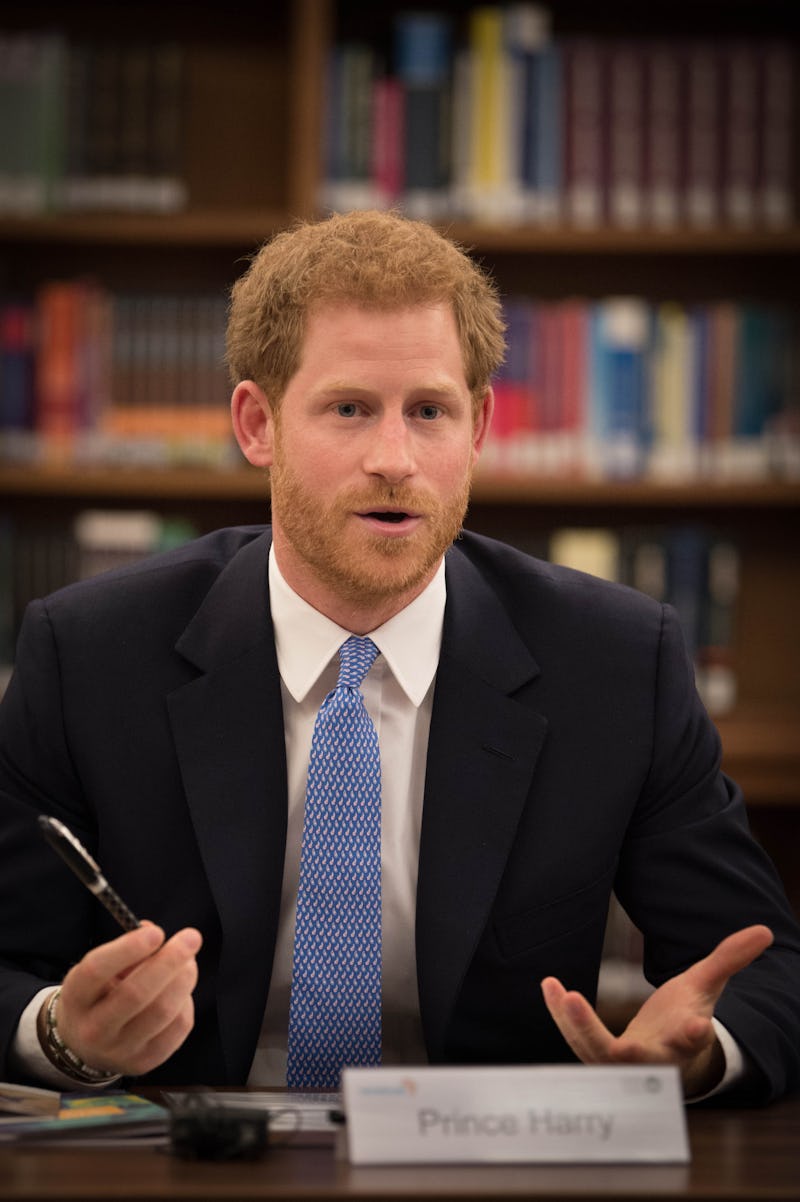 WPA Pool/Getty Images Entertainment/Getty Images
The legal dramedy Suits has been somewhat of a cult favorite for fans, but has been plunged into the spotlight recently because one of its stars, Meghan Markle, is dating British royal Prince Harry. No big deal. So, does Prince Harry watch Suits? To my knowledge, nobody has asked him directly, but it's an amusing question to say the least. Bustle did reach out to the Royal Press Office for comment, but has not yet heard back.
According to Express in 2009, Harry's TV watching habits favor war documentaries and reality competition programs like Britain's Got Talent and The X Factor. Maybe Suits is just not his thing. He and Markle did not meet because of the USA Network drama specifically. According to the Daily Mail, they were introduced by a mutual friend named Misha Nonoo, a fashion designer.
It might not even be possible for Harry to watch the show. Until recently, Suits aired in the United Kingdom on the Dave channel, and prior seasons are available to watch on Netflix. However, according to Express that network dropped the series in advance of Season 7. "Suits has been an important and much-loved part of Dave's schedule for a number of years," said Dave's parent company UKTV, also according to Express, "but as the channel evolves so must its programme offering." In all honesty, I'm sure that Harry could get private screeners of new episodes if he wanted, but that's still interesting information.
Maybe the real question is, does Meghan Markle watch Suits? Would that be something they watched together? I can barely stand to listen to the sound of my own voice, so I personally can't imagine showing a significant other my own show — but to each their own. Then again, if I was dating a performer, I'd probably want to check out their work at some point. Prince Harry may not have time to marathon all six seasons, but I bet he's seen an episode or two.
Ultimately, I think your guess is as good as mine. That said, it will be interesting to see whether or not the show references the relationship in Season 7. In an interview with Entertainment Tonight, actor Patrick J. Adams joked that he'd work on getting Harry a cameo. "I'll put in the hours," he said. "I'm sure it's super easy and uncomplicated."
As much as I would love to know the royal family's opinion of Louis Litt, and whether or not the prince is Team Donna, that question likely won't be answered any time soon. This is Markle's professional life, and for now it's separate from her personal life. At that end of the day, that isn't a bad thing.