Donald Glover's Globes Speech Had A Big Shoutout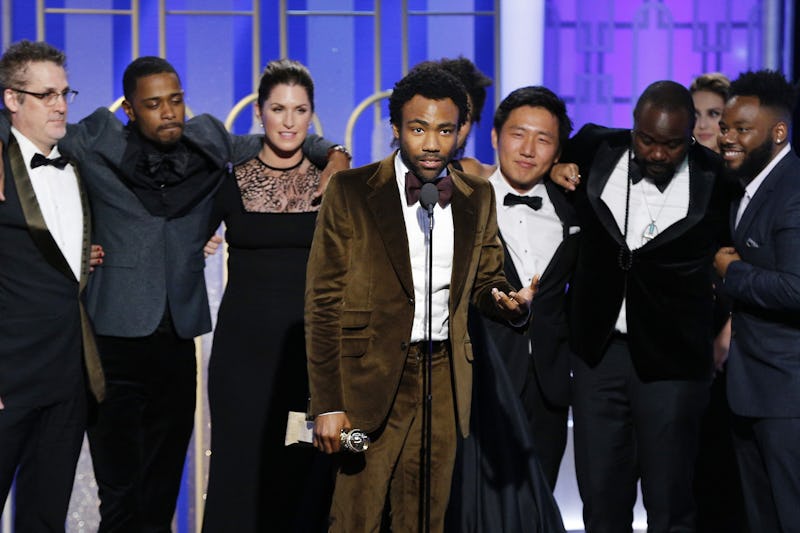 Handout/Getty Images Entertainment/Getty Images
In a deserving win, the award for Best Comedy at the Golden Globes went to Atlanta. Donald Glover accepted the award, and without a drop of irony thanked the surreal show's biggest hero — the city of Atlanta, Georgia. He also thanked Migos, which is just cool.
Technically, the creator and star of the FX series thanked "Atlanta, and all the black folks in Atlanta. For real. Just for being alive and doing amazing things and being amazing people. I couldn't be here without Atlanta."
The show is really capturing a mood and a city that hasn't been portrayed as often as, say, New York City and even Seattle on television. It's clear that Glover has been inspired by the Southern metropolis.
This is the first Golden Globes win for the series and for Glover, who also took home the award for Best Actor in a Comedy. Not too long ago, he won the Critics' Choice Award in the latter category. The series was also named one of the American Film Institute's best shows of 2016.
Watch the rest of his speech below.
Basically, if you haven't been watching that show, turn your TV to FX (or just hop on I-85 and get some peaches on the way) and check out Atlanta.