17 Donald Trump Quotes About Putin That Really Read Like A Bromance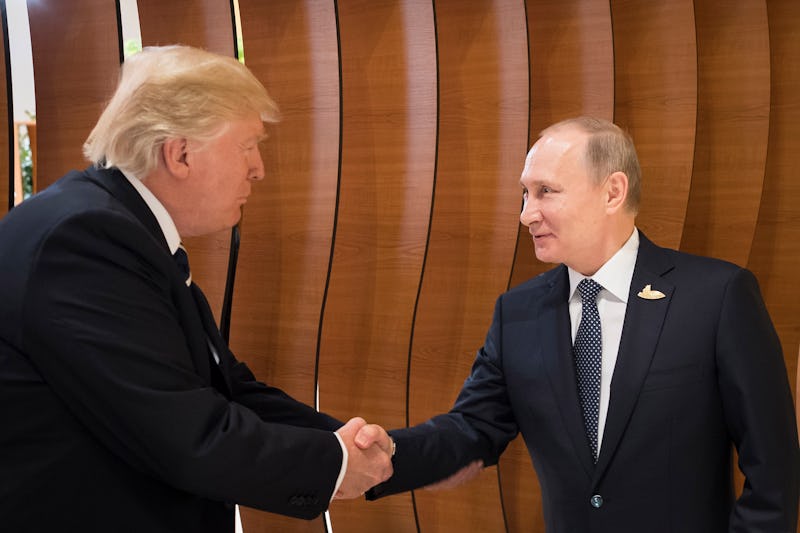 Handout/Getty Images News/Getty Images
The big push from Democrats following the latest round of Mueller investigation indictments is for President Trump to call off the meeting with Russian President Vladimir Putin. But these Donald Trump quotes about Putin show he has spoken well of Putin for years — and nothing seems to be able to put the breaks on Trump working on building this "relationship," even the indictment of 12 people who work for the Russian government.
The indictment of 12 Russian agents shows that there is a governmental link to the attempts to hack Dems' emails and tech systems — as well as the voting systems in some states. These were not lone computer hackers but rather government employees from the GRU and other Russian military and government agencies.
Despite all that, Trump seems determined to stick with the plan to meet Putin in Helsinki, Finland, on Monday. Before leaving the U.S., Trump had said this part of his trip — which also included controversial stops at a NATO meeting in Brussels and a visit to the UK — would be the "easiest." Talking to reporters in D.C., Trump said, "Frankly, Putin may be the easiest of them all."
That kind of positive statement about Putin shouldn't surprise you. Trump's been saying things like that for years.